Strategically positioned
in the world's richest market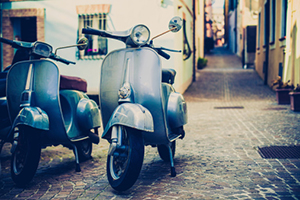 In this new global reality where people are constantly connected to one another and to the world, it's no longer business as usual. Companies looking to grow need to look to international markets. Italy is one of these markets. We at the Italian Chamber of Commerce in Canada (ICCC) have been helping Canadian companies do business with Italy for over 50 years.
Now more than ever we believe that working with Italian companies can give Canadians a competitive advantage in global markets. We also believe that following the signature of the Canada-EU Comprehensive Economic and Trade Accord, CETA, we can expect more business, more investments and more trade between our two regional markets. We believe that Italy is strategically positioned as a developed high-tech economy to be your door to the world's richest market.
At the Italian Chamber of Commerce in Canada we can provide market and cultural insight into the Italian market as well as years of relationship building. We have the networks, the relations and the competencies.