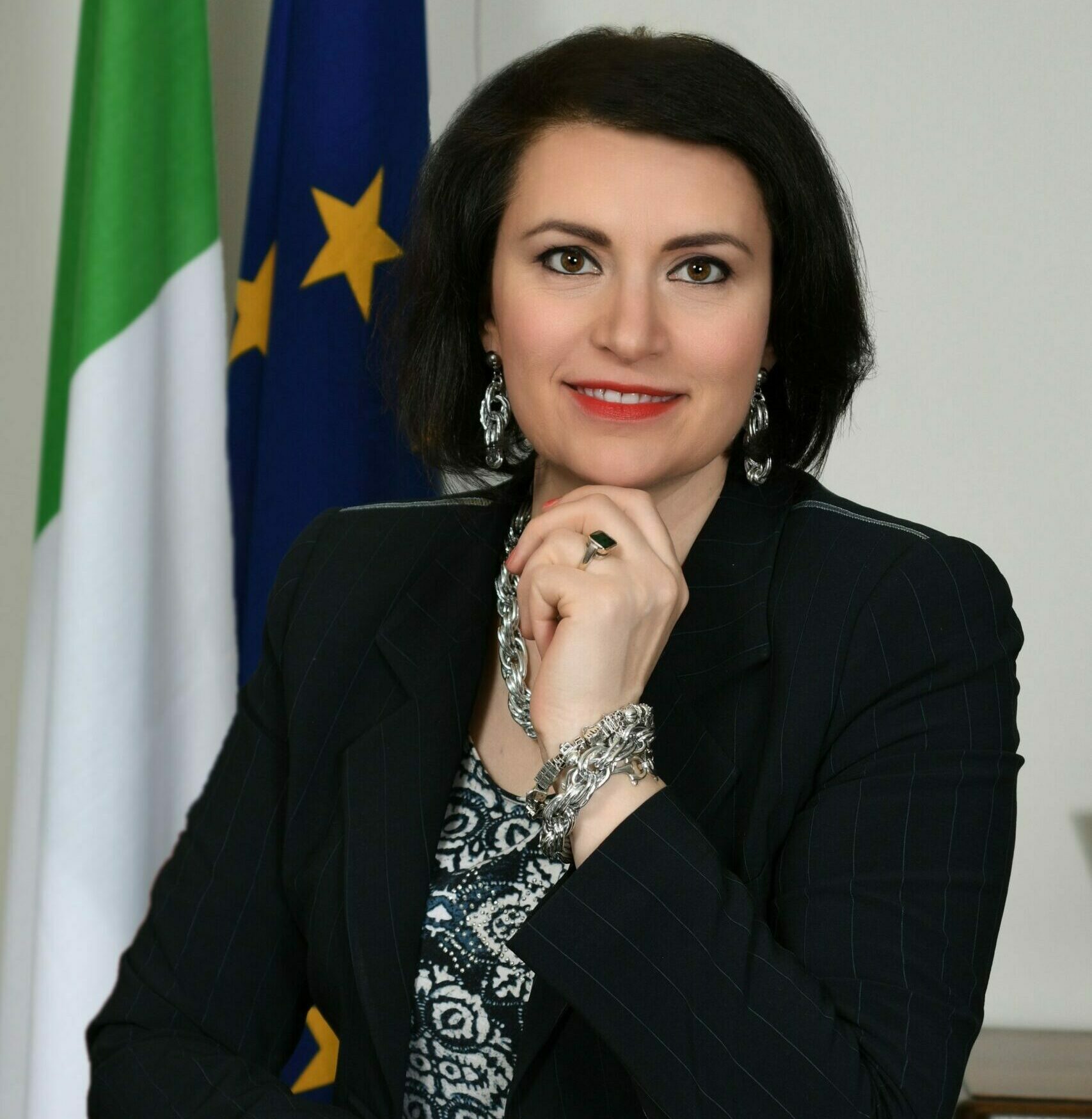 Silvia Costantini – Consul General of Italy in Montreal
Consul General of Italy in Montreal

/

Consulat Général d'Italie à Montréal

Career diplomat from the Italian Ministry of Foreign Affairs and International Cooperation (MAECI), Silvia Costantini is the Consul General of Italy in Montreal and the Permanent Representative of Italy to the Civil Aviation Organization International (ICAO), since March 7, 2019.

During her more than two decades of career, she has dealt with political, multilateral, bilateral and consular as well as European affairs.
Before Montreal, she worked as a European Union (EU) diplomat at the European External Action Service (EEAS) at the Brussels headquarters and at the Delegation in New Delhi.

At headquarters, she was Head of the Early Warning System on armed conflicts with the Division responsible for conflict prevention, within the framework of the Common Security and Defense Policy (PRISM, September 2015 – February 2019). First Political Advisor at the EU Delegation for India and Bhutan (October 2011-August 2015) she was in charge of EU-India inter-parliamentary relations, Indian foreign policy as well as issues: Migration and Mobility; Schengen Local Cooperation; and Local, intra-European Consular Coordination, which it also carried out in the field in Nepal, in the aftermath of the April 2015 earthquake.

For Italian DFAIT she was Head of the Politics and Press Section and, previously, Head of the Consular Chancellery of the Italian Embassy in Tunis before, during and after the "Arab Spring" (March 2008-September 2011). Her career abroad began in China, in Shanghai, as Consul of Italy (May 2004 – March 2008).

The Consul General holds a Masters in Advanced European Studies from the College of Europe (Natolin, Poland), a Masters in Diplomatic Studies from the Italian Society of International Organizations – SIOI (Rome, Italy) and a Diploma di Laurea in International and Diplomatic Sciences – SID (Gorizia, Italy).

Silvia Costantini'swork and study experiences abroad give her an exceptional linguistic background. She studied 11 languages. Besides her mother tongue (Italian), she speaks and works fluently in French, English and Spanish.

Her professional interests include consular and European affairs; international politics and economics. Her personal interests: gender issues and opera. In her free time, she practices sports walking.