2021 Winners
The ICCC is proud to celebrate the 2021 recipients of the 16th edition of Premio Venezia awards, which recognize annually institutions, companies and leaders from different fields, for their contribution to business relations and scientific collaborations between Canada and Italy.
The recipients were honored on November 30th, 2021 during a special award ceremony at the Fairmont Le Reine Elizabeth, in front of 230 distinguished guests from the business, academic and research communities.  Mrs. Sherine Morsi, Vice President Business Financial Services Montreal East Region at RBC Royal Bank was the Honorary Chair of this evening.
The 2021 recipients of the Premio Venezia distinguished themselves in their respective fields and demonstrated a remarkable spirit of innovation and expertise. Through their accomplishments, they have contributed in showcasing the excellences and the complementarity of Canada and Italy, beyond the borders of the two countries.
Presided by Paul E. Legault, partner at Miller Thomson, the 2021 Premio Venezia jury included: Rosetta Iacono, Director, Growth and Development, Port de Montréal; Anthony Marinelli, Partner at BDO; Mark Anthony Serri, Managing Director, RBC Mid-Market M&A, RBC Royal Bank; and Vito Piazza, Global Chief Executive Officer, Sid Lee.
The Italian Chamber of Commerce in Canada extends a heartfelt thanks to its sponsors, whose continuous support and generous participation strongly contribute to raising the profile of this unique event: the official presenter, RBC Royal Bank; Consorzio di tutela della Denominazione di Origine Controllata Prosecco, Delmar Chemicals, Miller Thomson, Air Canada, Alfagomma, BDO, Blakes, Favuzzi, Mecaer America Inc., MuraFlex, MSC, Port de Montréal, Sid Lee, and Deci.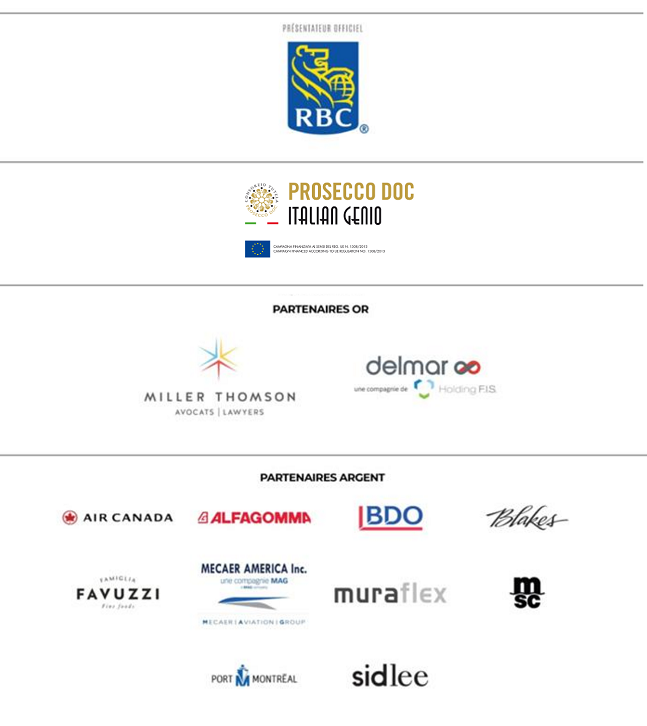 Congratulations to the 2021 winners!
Winners

Grand Ambassador

Infrastructure
NouvLR – Rizzani de Eccher

Investment in Italy

Investment in Canada

Academic-Scientific
Joint International Unit – Université Laval and Consiglio Nazionale delle Ricerche (CNR) 
Gallery