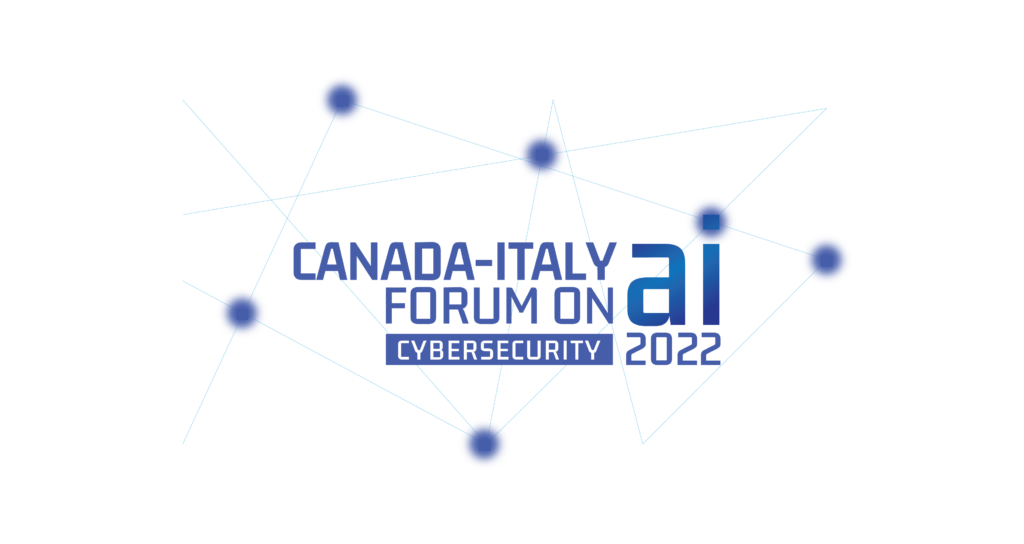 4th edition – Canada-Italy Business Forum on AI – Theme : Cybersecurity
How To Increase The Italian And Canadian Resilience
The 4th edition of the Canada-Italy Business Forum on AI is dedicated to the opportunities, issues and challenges of AI and cybersecurity.
The last few years saw a strong acceleration of technological trajectories and policies dedicated to cybersecurity, also motivated by new geopolitical requirements, and at the crossroads with the theme of artificial intelligence.
The need for cybersecurity appears to be a priority theme for the protection and safe-guarding of so-called critical infrastructures (energy and transport); aerospace and defense; the manufacturing sector; logistics; the financial sector; the healthcare system, among others.
The Forum will bring together Canadian and Italian government bodies, technological clusters, universities, large companies, SMEs and technological start-ups, along with expert speakers and panelists, in a hybrid format.
Emilia-Romagna is a featured region of the 2022 edition.
Location : Centre Mont-Royal 2200 Mansfield St, Montreal, Quebec H3A 3R8