JULY 2022
Dear partners and members,
In this edition of the Italian Chamber of Commerce in Canada's (ICCC) monthly newsletter, we will be discussing current affairs and updating you on the latest news pertaining to the ICCC.
---
ICCC NEWS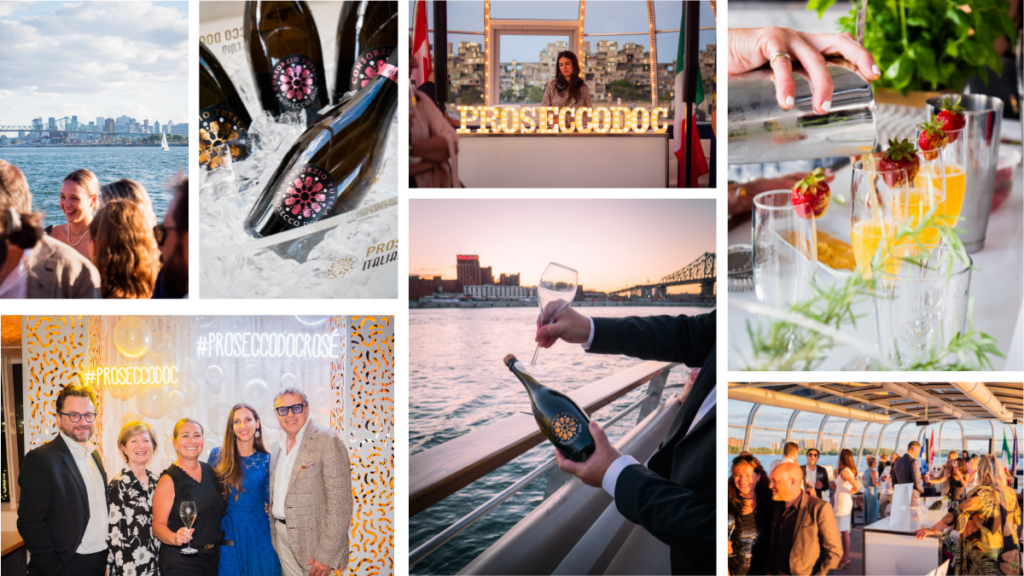 A Sparkly Week, Courtesy of Prosecco DOC – Sparkle Your Life!
On July 6th, in Montreal, influencers, bloggers, and millennial-driven media outlets had the opportunity to discover and taste both Prosecco DOC and Prosecco DOC Rosé while admiring the beauties of the Saint-Lawrence river from the comfort of the famous "Bateau-Mouche". This sparkly evening – hosted by the Consorzio di Tutela della Denominazione di Origine Controllata Prosecco in collaboration with the ICCC – focused on notoriety, education, and engagement.
Simultaneously, from July 4th to 10th, the "Prosecco DOC Resto Week – Sparkle Your Life" campaign was in full effect in 20 restaurants all around Quebec. During this time, select restaurants offered special Prosecco DOC drinks to reflect the versatility of Prosecco DOC and Prosecco DOC Rosé.
Prosecco DOC has rapidly become the most exported Italian wine worldwide across all categories. Quebec has not escaped this wave of popularity, as the province continues to appreciate its sparkle and lightness, which are welcome any day of the week and pair well with all lifestyles.
For more information on Prosecco DOC and Prosecco DOC Rosé, please click here!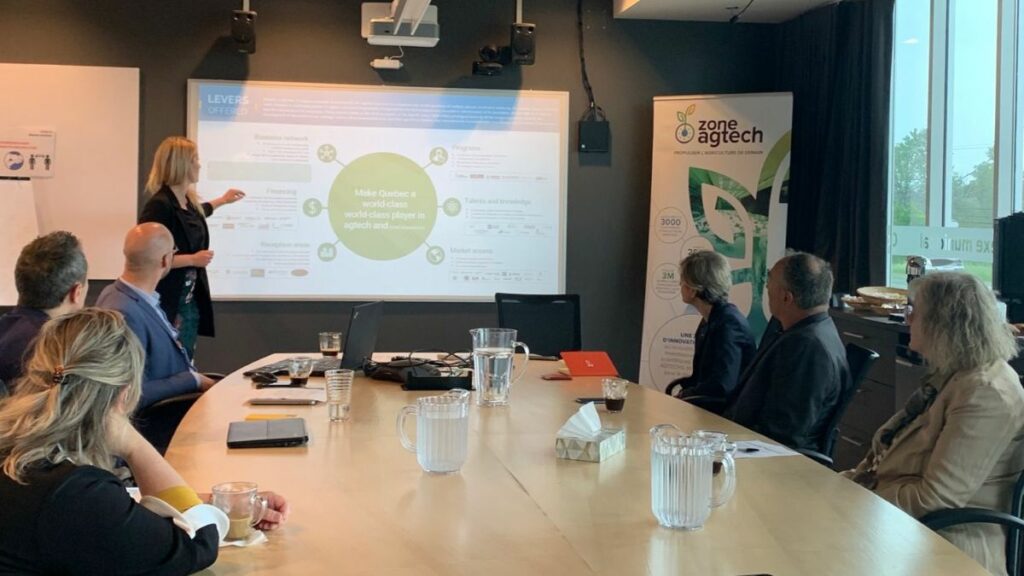 Emilia-Romagna Delegation in Quebec 
The ICCC was proud to welcome an institutional delegation from Emilia-Romagna during the launch event of the Delivery Box initiative, which took place at Fiorellino's in Montreal, bringing together partners, clients, and friends of the Chamber.
Furthermore, the Zone Agtech team, the mayor of Ville de l'Assomption, and Italian delegates took part in a meeting organized by the ICCC to further discuss the potential of Quebec's agtech industry, smart farming, and possible collaborations between the two regions.
The ICCC also accompanied the regional representatives to a meeting with the Association québécoise de la distribution des fruits et légumes to find out more about its agricultural sector, technologically innovative methods, and importation and exportation opportunities between Quebec and Italy's markets.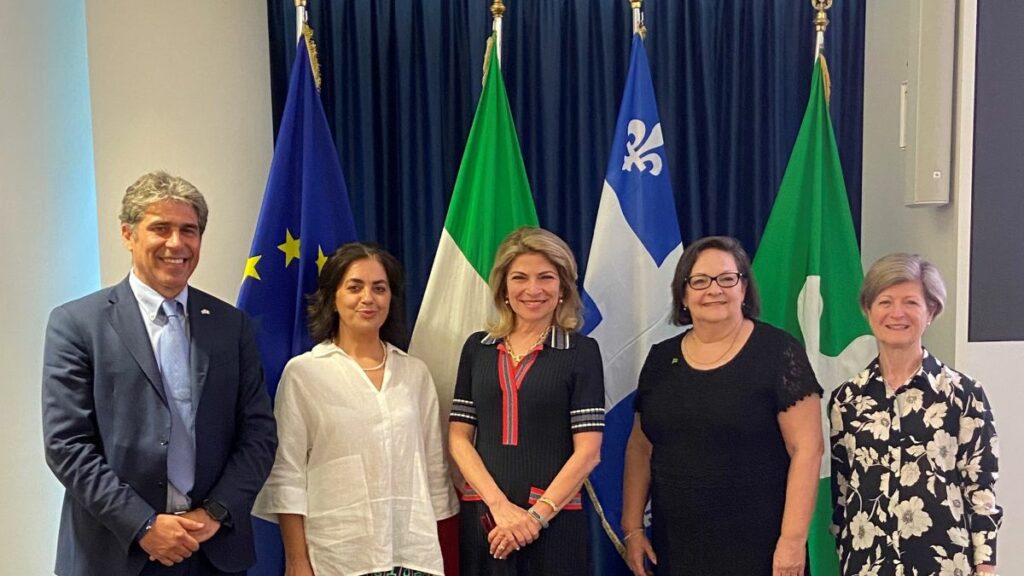 Quebec's International Relations and Francophonie Deputy Minister Visits Milan 
The ICCC's team was pleased to meet with Mrs. Sylvie Barcelo, Deputy Minister of International Relations and the Francophonie, during her first visit to Milan, as well as with Mr. Alan Christian Rizzi, Assistant Secretary from the Lombardy region in charge of meeting with international delegations. This meeting led to many discussions surrounding trade opportunities between Quebec and the Italian region and others highlighting the historical similarities that tie these two territories together, such as their innovative strength, industrial fibre, and tourist attractions.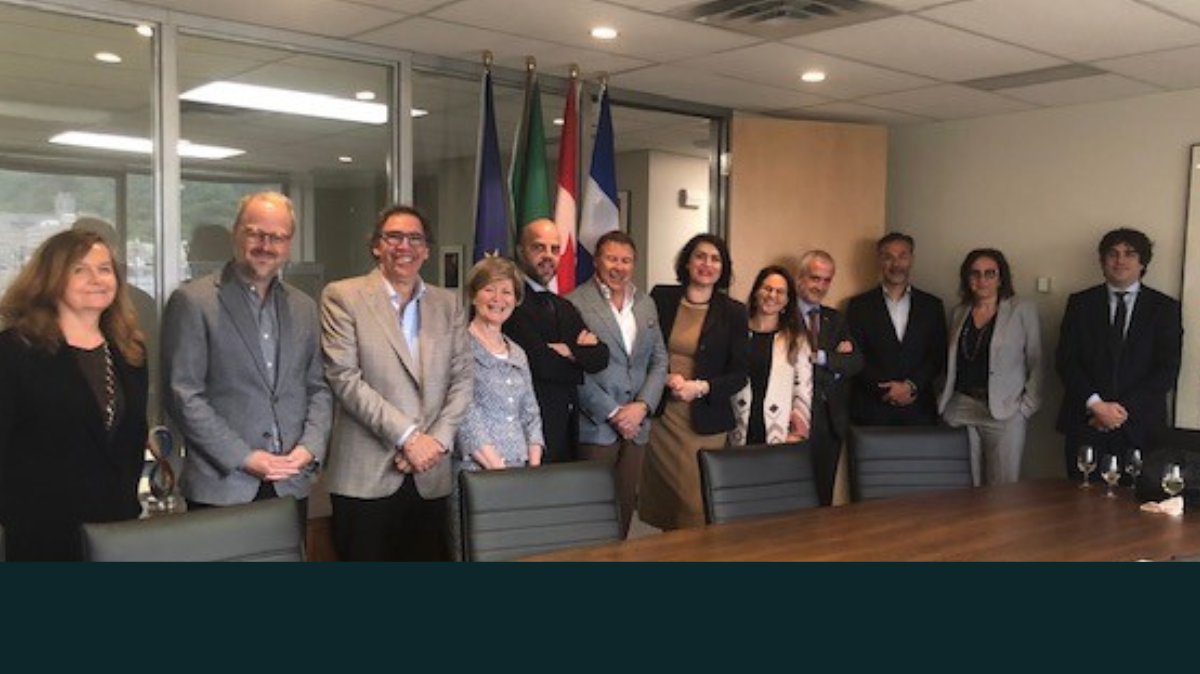 MIND and Technopole Angus at the ICCC 
Earlier this month, the ICCC welcomed representatives from MIND (Milano Innovation District) and from Technopole Angus in its office to promote the exchange of knowledge and innovation between Italy and Quebec.

Discover the Flavours of Emilia-Romagna!  
Thanks to this new Delivery Box concept, you will be able to taste authentic products from Emilia-Romagna, a region known the world over for its gastronomic offerings. Thanks to the collaboration of local partners, you will be able to discover recipes and dishes delivered straight to your doorstep.
Discover the Delivery Box Food Boxes >>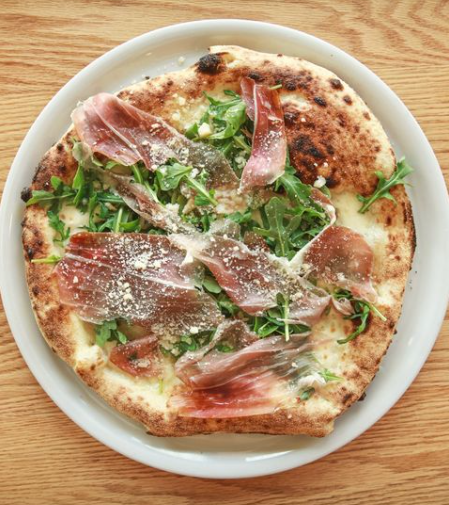 Fiorellino's "Pizza Emilia": The Pizza Emilia was crafted with the most authentic ingredients in mind in order to transport you to the heart of the Emilia-Romagna region in a single bite. These ingredients include Parmigiano-Reggiano DOP, Prosciuttio di Parma DOP, and Aceto Balsamico di Modena IGP, evenly distributed over fresh passata di pomodoro.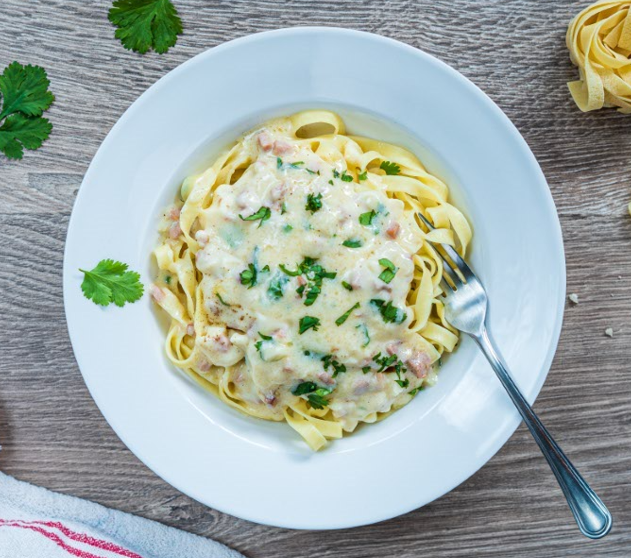 La Réserve Culinaire's "Flavours of Emilia-Romagna": This Ready-to-Eat meal box contains two entirely new and delicious recipes highlighting the very best ingredients from the region. As such, you will be able to enjoy Taglietelle with a Parmigiano-Reggiano DOP sauce and a salpicon of Mortadella Bologna IGP, as well as Chicken Paupiettes stuffed with Prosciutto di Parma DOP and Parmigiano-Reggiano DOP.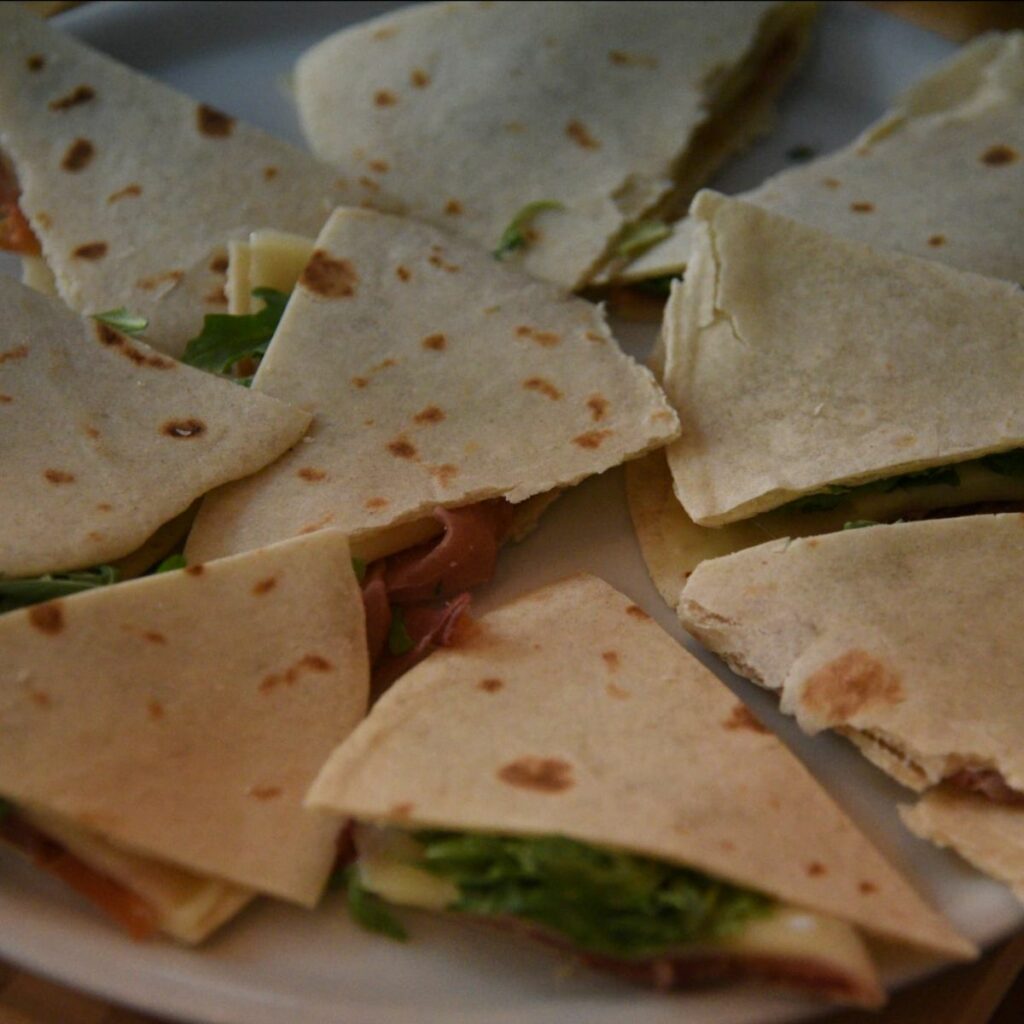 La Baie des Fromages' "Piadina Romagnola IDP": Specialized grocer La Baie des Fromages' will help its customers discover the Piadina Romagnola IGP (also known as Piada Romagnola IGP) which includes authentic Parmigiano-Reggiano DOP, Prosciutto di Parma DOP, Aceto Balscamico di Modena IGP, Mortadella Bologna IGP, and Provolone Valpadana DOP. The Piadina Romagnola IGP is the symbol of Roman gastronomy, making it an extremely popular street food offering.
---
ICCC CALENDAR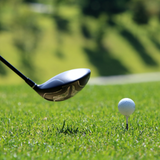 September 26th, 2022 – Golf Tournament 
The ICCC is pleased to announce the grand return of its annual Golf Tournament, presided by the guest of honor Mr Sylvain Corbeil, at one of the country's most prestigious courses: Club Laval-sur-le-lac. This event, sponsored by TD Bank, is the perfect opportunity to meet with other leaders and professionals in a relaxed setting. Furthermore, guests will be invited to partake in a gourmet dinner honouring the excellency of Made in Italy flavours. For tickets, please click here.
Monday, September 26th, 2022 | 9am – 8pm | Club Laval-sur-le-lac, 150 rue Les Peupliers, Laval-sur-le-lac, H7R 1G4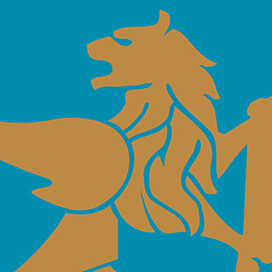 October 18th, 2022 – Premio Venezia Laureates' Evening 
The Italian Chamber of Commerce in Canada will be celebrating the laureates of the 2022 Premio Venezia during a special ceremony on the 18th of October, sponsored by RBC Royal Bank. Already at its 17th edition, the Primo Venezia is a prize presented by the ICCC to celebrate the businesses and individuals that contribute to the enhancement of Canada-Italy business relations. For tickets and more information concerning visibility opportunities, please click here.
Tuesday, October 18th, 2022 | 6pm – 8pm | Sofitel Montreal, 1155 rue Sherbrooke W, Montreal
---
NEW MEMBERS
Our members are the backbone of this organization, representing a dynamic and influential business association on a global scale. We are thrilled to welcome sector-leading businesses to our network.

SISTEMALUX 
This family-run business, founded in Montreal in 1984 and which started off as a distributor of European lighting systems, has fully evolved into a modern manufacturing business. Learn more.
---
ICCC MEMBERS' NEWS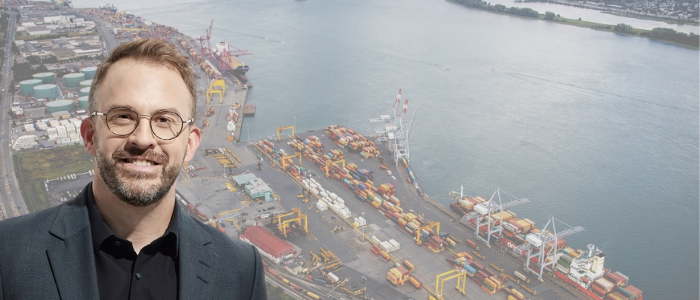 The Port of Montreal : A Leading Force in International Trade
Did you know that nearly 80% of all merchandise and imported products pass directly through the Port of Montreal, making it an important international turntable and business generator for the Greater Montreal area, Quebec, Ontario, and the rest of Canada?
With the return pre-pandemic international commerce levels, the Italian Chamber of Commerce in Canada (ICCC) interviewed Guillaume Brossard, Vice-President, Development, Marketing, and International Relations at l'Administration portuaire de Montréal (APM).
To read the entire article: click here.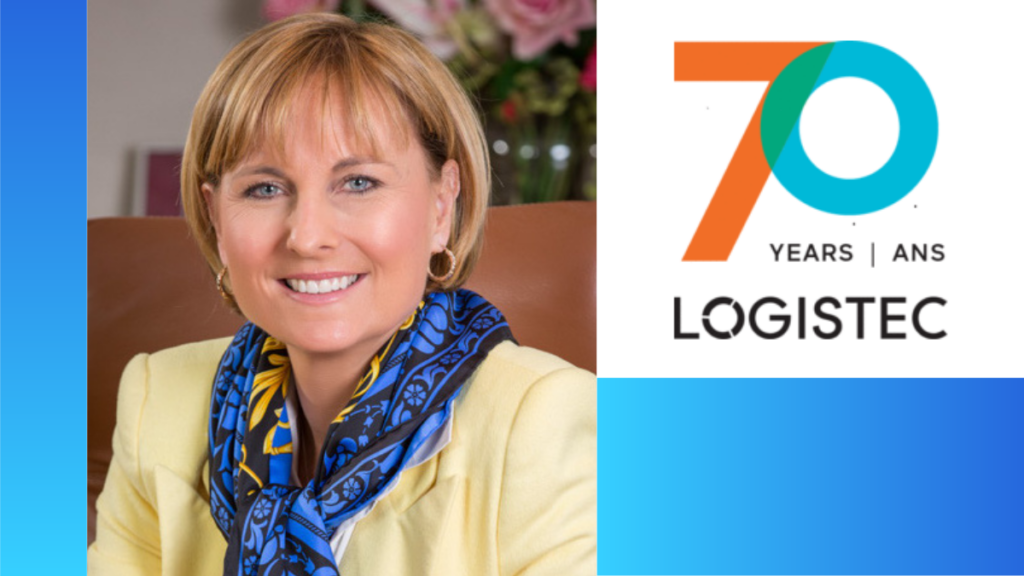 Logistec Celebrates 70 years of Business! 
Congratulations are in order for ICCC member Logistec, who is celebrating 70 years of hard work and vision! This business aims to become the leading supplier of safe, durable, and creative solutions in maritime and environmental fields.
To learn more about this provincial flagship, click here.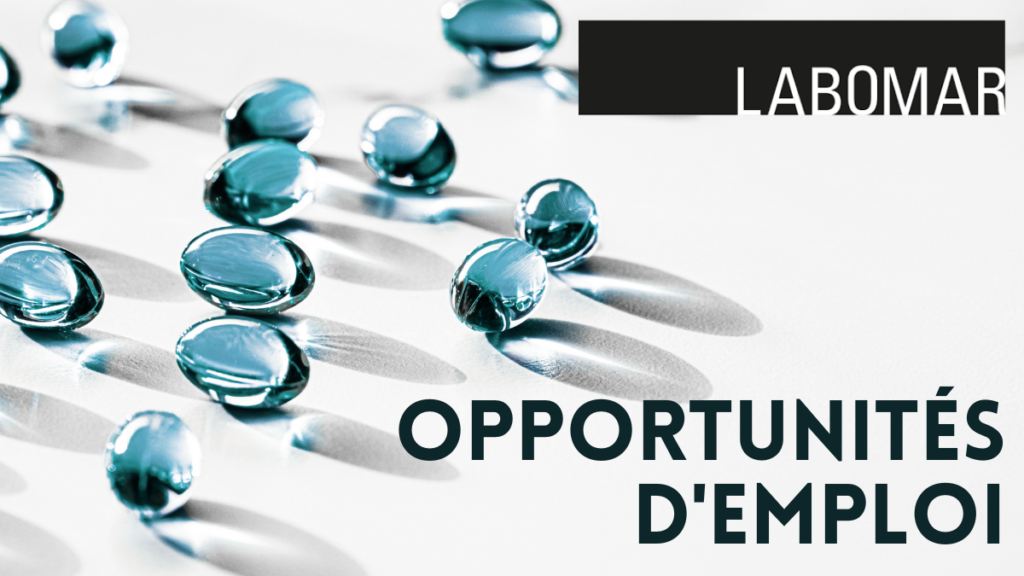 Employment Opportunities at Labomar
Labomar, which began its operations in Quebec in 2019 following the acquisition of a company specializing in pharmaceutical and nutraceutical products, is looking for qualified candidates to fill certain positions in Montreal. Current available positions are listed below.
---
CURRENT AFFAIRS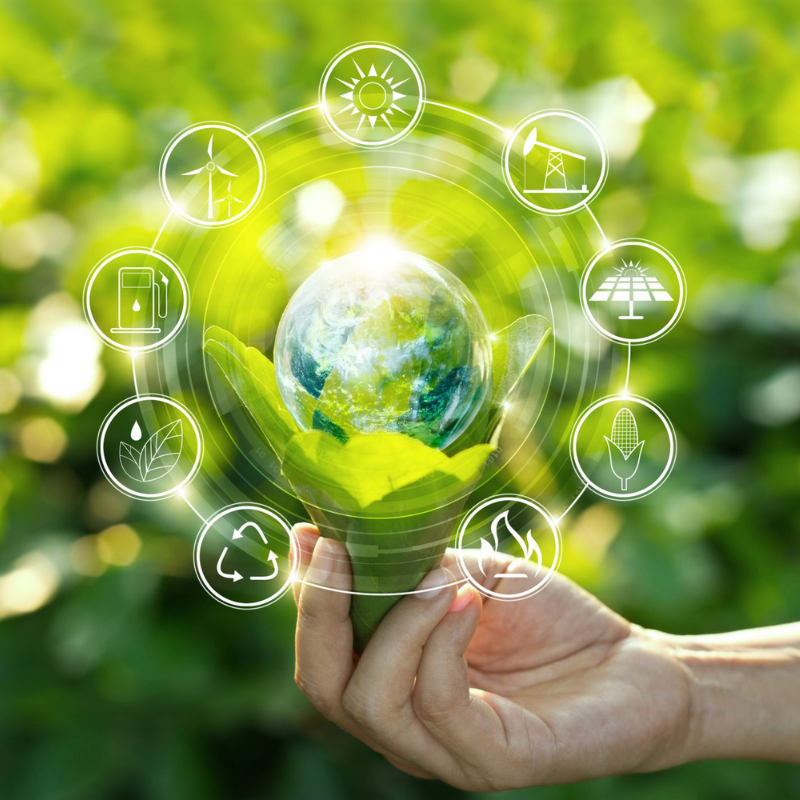 Italy, Circular Economy Superpower 
According to a study conducted by the Fondazione Symbola in collaboration with Unioncamere and Assocamerestero, Italy has become a superpower when it comes to its circular economy due to its sky-high recycling rate (79,4%) which happens to be the highest in the continent and notably superior to the European average. Italy also ranks incredibly high among its European peers in terms of the durability and quality of its products.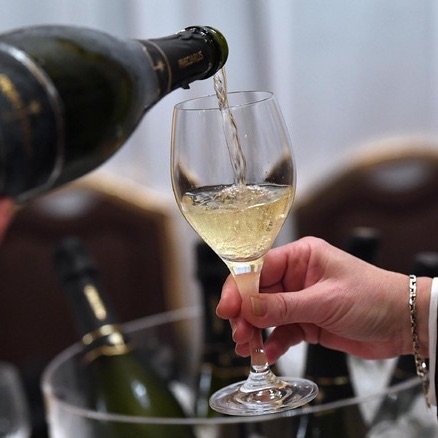 Prosecco Leads Italian Wine Exportation 
According to data recorded by the Italian Wine Observatory, wine exportation from Italy observed an 18.3% increase in the first trimester of 2022. This growth can most likely be explained by Prosecco's new record increase of 35.6%, which is twice the figure recorded by other Italian wines.
---
Our team is always available to answer any questions or concerns. We encourage you to visit our website and social media platforms regularly for the most current updates.
Thank you for your continued trust and support.
The ICCC Team