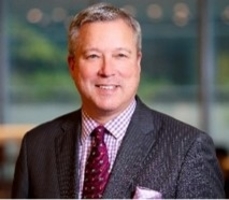 Rodrigue Gilbert – Managing Director, Transportation & Logistics, PwC Canada
Managing Director, Transportation & Logistics

/

PwC Canada

Mr. Gilbert has over 20 years of management experience in the areas of technology management, operations, and sales and marketing management across a broad range of industries. He has had a strong and measurable impact in the transformation of large
companies (execution of the strategy and performance) through his international experiences (Asia, Europe, Middle East, United States, Central and South America). He specializes in strategic planning (market entry, appropriate auditing), supply chain and
transportation management, strategic sourcing, innovation strategy and efficiency, network design, IT strategy and system selection. Mr. Gilbert has developed new technologies adapted for major original equipment manufacturers working with established start-ups.