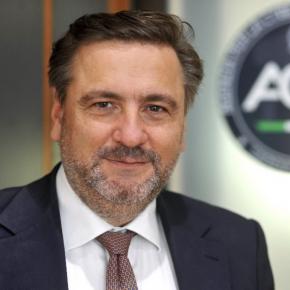 Roberto Baldoni – Agenzia per la Cybersicurezza Nazionale
Director General

/

Agenzia per la Cybersicurezza Nazionale

Roberto Baldoni was appointed as the first Director General of the National Cybersecurity Agency (NCA) on the 5th of August 2021 by the Italian Prime Minister Mario Draghi. The NCA is the Italian national cybersecurity authority and it has been recently established by Law Decree No. 82/2021.

As the head of the Agency, Roberto Baldoni oversees and is responsible for the activities of the NCA and the operation centers embedded in it, such as the national CSIRT, the national certification and evaluation center and the national cybersecurity competence center, in charge of the development of innovative cybersecurity technologies.

He is also the chair of the national Cybersecurity Cell (NCS), an inter-institutional body which acts in support of the Prime Minister for the prevention and management of cyber crises, and of the inter-ministerial body for the implementation of the National Security Perimeter for Cyber. Baldoni participates also in the Inter-ministerial Committee on Cybersecurity, chaired by the Prime Minister and composed by eleven Ministers of the Italian Government.

Baldoni has previously been for four years the Deputy Director General of the Department of Information for Security (DIS) in charge of national cybersecurity. In this role, he chaired, among others, an inter-ministerial working group drafting the "National Security Perimeter for Cyber" law (Law Decree No. 105/2019) and the five implementing decrees.

Baldoni was full professor in computer science at Sapienza University of Rome from 2002 to 2018.