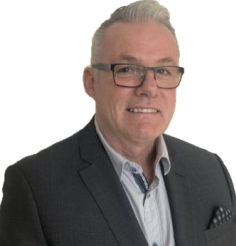 Michel Langelier – AIoT Canada
CEO

/

AIoT Canada

Prior to joining AIoT Canada as its first CEO, in September 2021, Mr. Langelier built a long track record in managing pan-Canadian organizations. For more than 25 years, Michel has been at the helm of institutes and learned societies, including the Canadian Society for Civil Engineering and the ADRIQ (Association pour le développement de la recherche et de l'innovation pour le Québec). He was also at the helm of CEFRIO, a research center aiming to facilitate the development and use of digital technology in industry and in various spheres of society.

Trained as a coach, Michel has accompanied more than a hundred companies, associations, and groups in the implementation of strategies and business plans throughout his career, he also facilitated consortiums and groups aiming to adopt innovative practices/products or services. In 2014, he was responsible in leading the submission process for the Quebec Research and Innovation Strategy. He also contributed to a national campaign for the restoration of public infrastructure to the tune of $57B. Further, he contributed to an 8-year international lobbying campaign to include women's water polo in the Olympic Games.

Michel has promoted and supported the organization of more than 200 pan-Canadian and international events.

He holds an Executive MBA and has completed several coaching courses. He recently completed a diploma in Innovation Leadership at the MIT. He is passionate about public policy and sports. He strongly wishes to generate human impact in all his personal commitments.

Michel works with AIoT Canada with a vision to help companies excel in the new digital economy and develop the talent of tomorrow.