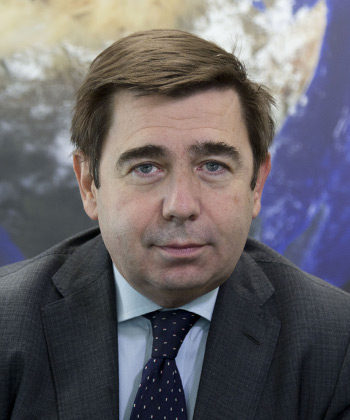 Massimo Comparini – Thales Alenia Space
Deputy CEO, Senior Executive Vice President Observation, Exploration and Navigation

/

Thales Alenia Space

Massimo Claudio Comparini, former CEO at eGeos since 2016 and Director Line of Business Geo Information at Telespazio, has a long and proven track record in space industry, from technology to services, and in the earth observation domain. Massimo holds a Master Degree in Electrical Engineering, Remote Sensing and Radar Systems, University of Rome La Sapienza (Italy), and a Degree in Strategy from Graduate School of Business, Stanford University, CA (USA).

He started his career in 1983 at Selenia Spazio (later Alenia Spazio), holding various management positions, up to the role of Chief Technology Officer. In 2013 he was appointed CTO of Telespazio, a joint venture between Leonardo (67%) and Thales (33%). In 2016 he became the CEO of eGeos, an ASI (20%) and Telespazio (80%) company, an established international leader in the Earth Observation and Geo-Spatial Information, and, in his role, Chairman of GAF and EarthLab Luxembourg.