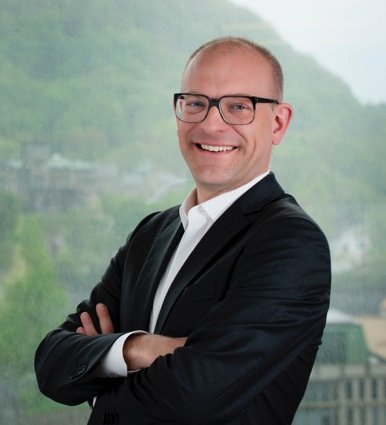 Marc-Antoine Ducas – Co-founder and CEO, Netlift
Co-founder and CEO

/

Netlift

Marc-Antoine is the co-founder and CEO of Netlift. Based in Montreal, Netlift offers mobility services to companies and large employers around the world in order to reduce their carbon footprint. Combining carpooling, intelligent parking management and advanced planning algorithms, Netlift is growing internationally at a steep pace.

Marc-Antoine is a computer engineer who graduated from Polytechnique and specializes in the commercialization of technological innovation. He previously completed a minor in Physical Mathematics from the University of Montreal, as well as a bachelor's degree in electroacoustic composition from the University of Montreal and piano training at the Conservatory.

Serial entrepreneur, Marc-Antoine has always been able to mobilize communities around innovative or disruptive projects. After stints at Xerox, Canon and Umen (now Relation1), Marc-Antoine founded and was CEO of Amilia between 2003 and 2011, as well as co-founder of Mobilogie. Each time, despite the constraints inherent in the entrepreneurial environment, he has been able to significantly multiply turnover and key performance metrics, and do so by maintaining committed work teams.

Marc-Antoine twice presented his expertise in transport and collaborative economy in parliamentary committee, which made it possible to modify the regulatory framework of Law 17. His expertise was retained in the sustainable mobility plan, but also in electoral platforms of two political parties in Quebec. He regularly presents his model to decision-makers in Canada, the United States, Europe, Mexico and Brazil.

Very active for 15 years in the startup ecosystem, Marc-Antoine has a very extensive network in venture capital and financing, technological entrepreneurs, accelerators and of course transport.

A happy husband and father of three children, Marc-Antoine is committed to the fight against climate change through a pragmatic, effective and measurable approach. He is a savvy bonsai enthusiast and wannabe road cyclist.