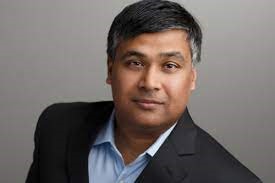 Faud Khan – TwelveDot Inc.
CEO

/

TwelveDot Inc.

Faud Khan is an industry veteran with more than 25 years of cyber security experience with network equipment manufacturers, managed security services provider, financial services, and government agencies.

Faud is responsible for product strategy, architecture, deployment, and service delivery. His focus has been on governance, product development and research in both public and private sector organizations. Over time, Faud has been granted five patent and has 9 patents pending.

Faud is also active in ISO/IEC standardization and is the Canadian Chair of the mirror committee to ISO/IEC SC27 in Canada. He is also the editor for several standards related to ISMS, cloud computing, vulnerability disclosure, smart grid and IoT.

Since 2000 Faud has been working or supporting start-up businesses in multiple sectors globally. This includes well-funded startups with global products and solutions and as the current co-founder and CTO of a EdTech startup.