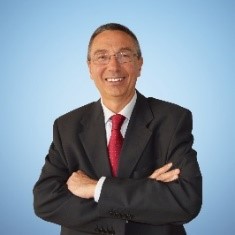 Elio Di Sandro – Cybertech Engineering Group
Offering Director

/

Cybertech Engineering Group

With over 35 years' experience in the IT business, Elio has worked in Software and IT Services & Consulting segments, covering Technical, Sales and Managerial roles in Italy, Europe and US.

He successfully ran international software and IT service business units during a 28-year career at IBM. Then he joined OmnitechIT, a specialized international cybersecurity system integrator, where as a shareholder, and also part of the executive board of Directors, for the following 7 years Elio has been responsible for the IT Security offering and solutions' portfolio.

In 2019 OmnitechIT merged into the Engineering Group with the brand Cybertech, and since then Elio is still in charge of the cybersecurity solution portfolio and offer engineering with a wider perspective.

Elio graduated in Electronic Engineering, with an Executive Master of Science in Information System Governance.