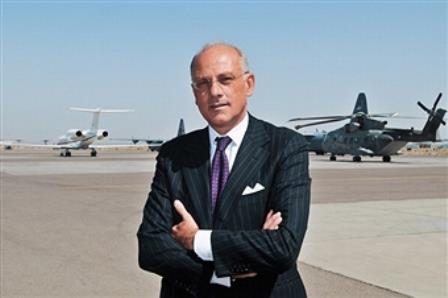 Claudio Taffuri – Ambassador of Italy in Canada
Ambassador of Italy in Canada

/

Claudio Taffuri was appointed as the Ambassador of Italy in Canada on April 19, 2017.

Mr. Taffuri received a Degree in Economics and Business at the University of Rome in 1985. After working in the private sector as a fiscal consultant, he joined the Italian Diplomatic Service in 1992. After a short assignment in Somalia his first posting abroad was at the Italian Embassy in Maputo, where he served from 1995 to 1999 as Head of the Commercial Office. He was then appointed at the Embassy of Italy in Belgrade, where he worked until 2002. During his years in Serbia, Claudio Taffuri has assured the Italian presence in Pristina, where he achieved the official opening of the Italian mission in Kosovo, as a sub office of the Italian Embassy in Serbia.
After having returned in Rome as a Counsellor, Claudio Taffuri held a position at the General Secretariat of the Italian Ministry of Foreign Affairs, first at the Coordinating Unit and afterwards at the Crisis Unit. In 2004 he was appointed Chief of Staff to the Director General for European Affairs.

From 2007 to 2011 he served as a Commercial Counsellor at the Italian Mission at the UN in Geneva, as Alternate Permanent Representative to the WTO and other main economic International Organizations.From 2011 to 2012 Claudio Taffuri has been posted in Herat (Afghanistan) as Nato Senior Civilian Representative for Command Region West and Head of the Civilian Component for the Provincial Reconstruction Team.

After his task in Afghanistan and prior to his assignment in Canada, Amb. Taffuri held the position of Head of the Crisis Unit at the General Secretariat of the Italian Ministry of Foreign Affairs for five years, where he directly managed the handling of operations related to emergency and crisis situations that involved Italian citizens abroad (natural disasters, terroristic attacks, kidnappings, etc.).
In his spare time Amb. Taffuri engages in outdoors activities as recreational parachuting and motorcycle riding. He is an avid reader of Roman History and of books regarding Renaissance and Modern Arts. He also enjoys classical and jazz music.

Married to Maria Enrica Stajano, a medical doctor, they have two children.