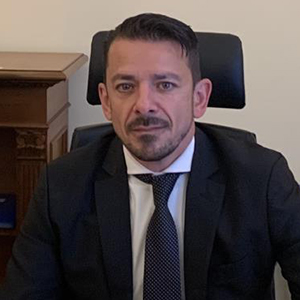 Aniello Violetti – Embassy of Italy in Washington
Space Attaché

/

Embassy of Italy in Washington

Colonel of the Air Force Aniello Violetti , former director of the Support Unit for space and aerospace policies of the Office of the Military Advisor to the Presidency of the Council of Ministers, is the new space attaché at the Embassy of Italy in Washington.

Degree in Aeronautical Science at the Federico II University of Naples, Degree in Political Science at the University of Trieste, Master at SIOI in Space Institutions and Policies, Master in International Military Strategic Studies, Violetti has held prestigious positions in his career.
For the Aeronautics he was deputy head of the General Office for Space as well as responsible for all innovative and development projects in the sector. He commanded the 311st Flight Group of the Experimental Flight Department, was test pilot and fighter pilot for the Tornado ECR aircraft. He has accumulated more than 3500 hours of military flight and about 900 hours of civilian flight. He have flown over 55 different military airplanes and helicopters and about 20 civilian airplanes; he is Enac consultant for the certification of aircraft and associate of the National Research Council – Institute of Environmental and Climate Science.