Souper Gourmand Italien chez soi (VIDEO)
The Italian Chamber of Commerce in Canada is proud to launch it's new series of culinary webinars: Souper Gourmand Italien chez soi.  Through this series, you will have the chance to experience recipes from some of Montreal's most famous and celebrated Italian restaurants from the comfort of your own home! Well-known chefs will prepare live via video conference their delicious recipes made using authentic Made in Italy products.
This unique initiative, under the auspices of Wine and Travel Italy @ Home is intended for members, clients and partners of the ICCC, and invites them on a gastronomic trip to discover Italy from home.
Transport yourself to Italy for a authentic culinary experience…from home!
Graziella Battista, chef and owner of restaurant Graziella, has been on hand to prepare one of her authentic Italian dishes, live: Rice, asparagus and guanciale pie!
Here's her recipe (in French):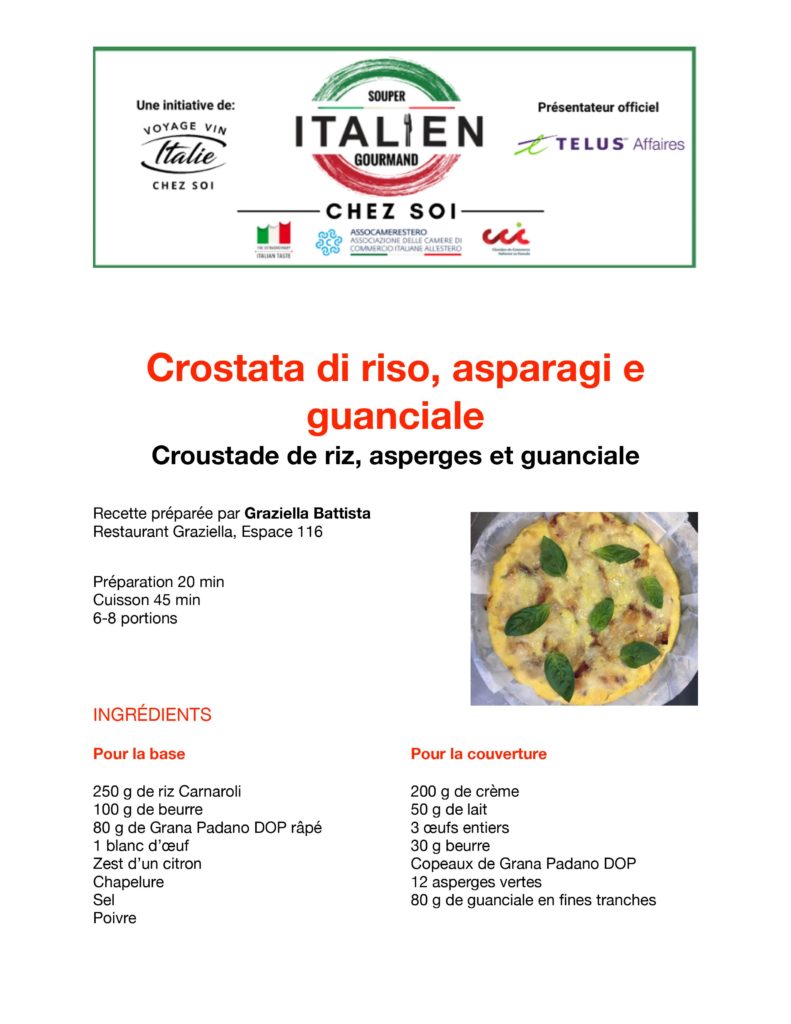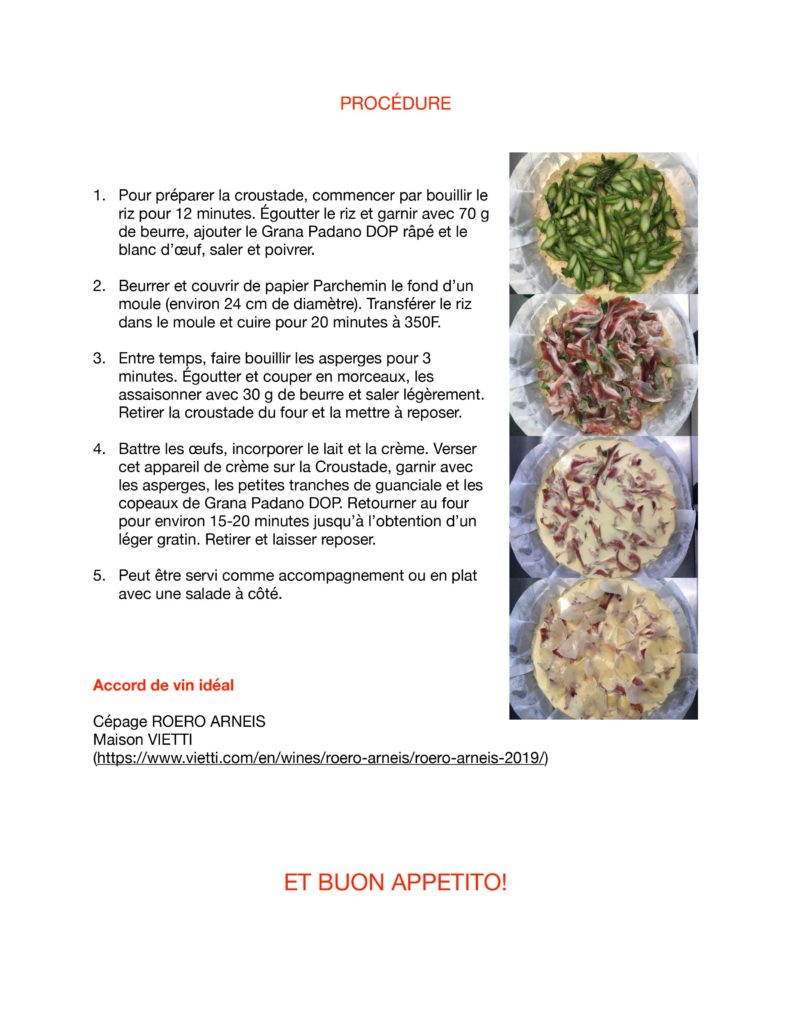 The purchase of the following Italian products from Mini Italia online or at at the store La Baia dei Formaggi will enhance the taste of your recipe and give you a full authentic Italian culinary experience :
[gravityform id="30″ title="true" description="true"]