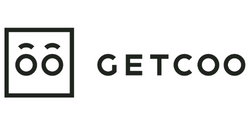 GETCOO
GETCOO is a startup based in Ravenna (Italy) founded at the end of 2015 from an idea by
Stefano and Claudio Berti.
The two brothers have a past in the computer world: Stefano as a programmer while Claudio is a computer engineer, a former researcher at Rush University in Chicago. Stefano and Claudio invented DART (Direct Acquisition and ReTrieval), the computer vision proprietary algorithm, applicable to various sectors and markets: from cultural tourism to collectibles and industry. DART development, from the mathematical formula to the implementation of the software, up to the test phase has required about three years of work and study. A first application of DART, Partfinder, was presented in 2017 at Smau Bologna and won the Lamarck prize, an award recognition given to the most promising young Italian companies.
In 2018 the company launched the first equity crowdfunding campaign on Mamacrowd platform, with a pre-money valuation of € 700,000. After only 24 hours, GETCOO raised € 150,000 to reach its target maximum. In October 2021, the company launched a second Equity crowdfunding campaign on Opstart, with a pre-money valuation of € 3,000,000. The capital raised was € 103.475, with the achievement of the minimum set target. GETCOO currently has a team of 5 people, with 4.5 FTE resources engaged in the project.
Technology/product
DART is GETCOO's proprietary computer vision technology. Although DART is based on Artificial Intelligence, it has been specifically designed to solve the issues related to "mainstream" AI: heavy training requirements and low number of categories. The development of DART has been always driven by the need to obtain a "fast training", which means that just a few images (10/100 compared to 10K/100K) are enough to train the system to identify a given category of objects.
To obtain such a fast and lightweight training, DART approaches the training from a mathematically different point of view. Oversimplifying and without revealing the details of the DART technology, which is covered by Getcoo's industrial secret, DART focuses on the minor details that characterize a given item instead of skipping them (as AI does).  A mathematical representation of the image is given and is used to train the system for further recognition of the object. On the other hand, focusing on minor details, DART also solves the problem of the identification of fine categories which is the second issue related to mainstream AI.
Value proposition
DART is currently being developed for three main applications:
Instabrick for the collectibles sector, already on the market for collectors of LEGO bricks but easily replicable to other collectible items; Piqapart for the logistics of parts without barcode or QR code in industry; Flowman for customer flow management and analysis in large grocery stores.
Instabrick is an object identifier designed for the world of collectors, in particular for the world of LEGO building bricks, both for enthusiasts and for those who sell bricks on dedicated online platforms or specialized physical stores.
Instabrick allows to:
● identify collectible bricks rapidly and precisely
● know in which set a certain brick is included.
● know which sets to build with the available bricks
● manage their own inventory of bricks.
Instabrick is:
● a SaaS solution, therefore it does not require installation or programming;
● capable of identifying the objects / bricks instantly by providing the relevant code, with an error margin of less than 0.1%. This allows collectors to avoid mistakes in orders / purchases on marketplaces and to have more
● time available to devote to their hobby;
● using the Instabrick box to identify objects in a controlled light environment.
The user has just to insert a piece in the Instabrick Box and operate the camera placed inside it through the web platform: in a few seconds the artificial intelligence DART identifies the brick, providing the article code, the color code and a direct link to the reference marketplace for sale or purchase.
Piqapart is the Computer Vision SaaS platform for industry and craftsmanship. Any item can be identified and checked in a few moments. Piqapart's accuracy and flexibility outclass traditional machine vision systems.
The solution's key features are:
● SaaS solution, as such Piqapart does not need on-site software installation and
programming.
● AI-based industrial vision system, which is less costly and more flexible than traditional systems and is not affected by the operator's subjective behaviour.
● Unmarked items identification with <0.1% error margin and similar items search, which allows faster logistic operations and reduces errors and production process disruptions.
● Simple installation and affordable equipment: identification is done simply through controlled light cameras or boxes, a solution that translates into tangible optimization, with savings up to 40% of process costs.
Piqapart provides great flexibility about image acquisition sensors. It can be integrated in Machine Vision systems already in use, used in combination with low-cost cameras or embedded in a smartphone app. Dedicated setups like the BOX, available in different sizes, provide the best results even for the hardest identification and compliance control cases. Piqapart offers an easy-to-use web dashboard for the item database management and analytics.
Add, remove, modify items and train piqapart on their identification and compliance control here, withouth the need of on-site re-programming.
Flowman is a single line management system for large-scale distribution, multiplexes, shopping centers, banks, airports, etc., based on computer vision. It allows the simultaneous management of a variable number of cash desks.
Flowman technology automates the next customer call process, bringing customers to the checkout faster and reducing operating costs. By automating the call process, up to 25% more customers are served per hour, resulting in a 47% increase in productivity.
It provides an advanced interaction system for managing customer flows by carrying out anonymous profiling in real time and detecting their behavior.
FlowMan is a Computer Vision based service. One or more cameras within the store capture images and identify customers by extracting information about each customer:
● Position inside the store
● Anonymous profiling (age, sex, …)
● Sentiment (direction of gaze, mood, …)
● This information is processed and saved for customer analysis.
FlowMan is a PLUG N PLAY service: it is a fast and simple system to install. It is possible to connect up to 250 cameras equipped with artificial intelligence to monitor the point of sale. A wide range of screens of various sizes can be integrated into the system for both customer interaction and staff use.
Gallery