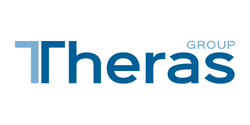 Theras Group
Digital Health
Theras is an Italian, fast-growing distribution company that in less than 9 years from its inception recently passed the 100M revenues threshold.
We distribute products that deal with the diagnosis, the treatment, and the continuous and assistance to patients with chronic diseases, such as Diabetes and Chronic Pain, fields in which we are now competing head-to-head directly with the corporate giants.
Technology/product
We are now undergoing a cultural transformation to become also a product Company in order to strenghten and diversify our portfolio in the same therapeutic areas. With this view, we are building a balanced and innovative R&D pipeline through an active M&A and open innovation program with the goal to create a strong innovation ecosystem.
Value proposition
Theras aims AT IMPROVING THE PATIENTS' QUALITY OF LIFE THROUGH A SEAMLESS INNOVATION IN THE FIELDS OF HEALTHCARE AND EVERYDAY HEALTH, WITH A PARTICULAR FOCUS ON WEARABLE AND IMPLANTABLE MEDICAL DEVICES FOR THE DAILY MONITORING OF VITAL PARAMETERS. WE WORK WITH HEALTHCARE PROFESSIONALS BY DEVELOPING AND COMMERCIALIZING MEDICAL DEVICES CHARACTERIZED BY A CUTTING-EDGE BUT EASY AND ACCESSIBLE TECHNOLOGY AS WE ALWAYS PLACE THE PATIENT AT THE CENTER OF OUR MISSION. THIS DEEP PATIENT-CENTRIC VISION TOGETHER WITH A STRONG SENSE OF ETHICS AND SOCIAL RESPONSIBILITY DRIVES US TO OFFER SUSTAINABLE THERAPIES AND SOLUTIONS SO THAT MORE AND MORE PEOPLE CAN BENEFIT FROM THEM.