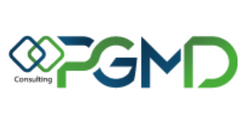 PGMD
Digital Health
PGMD is a dynamic ICT Consulting Company focused on the Healthcare and Welfare Market.
It delivers Services and Solutions for Healthcare Governance and to support care-paths management with a Patient/Citizen-centric and Data Driven approach. PGMD has a consolidated experience in working with prestigious Hospitals, Territorial Healthcare Ecosystems, private healthcare providers. These relationships led to a deep knowledge of the healthcare environment and to a cutting edge – yet consistent to the real contest – projects vision.
The vision is to enable adaptable and robust connections within and between the Citizens Welfare Ecosystems via Digital Innovation, Smart Process and Organization Design and Interoperability and Information Exchange Standard's Adoption. The ultimate goal is to empower and guaranteeing Patients/Citizens Centrality and a consistent Welfare and Care-path support in the different Life Scenarios and Related Needs, from health-maintenance to home-assistance, from Long Term Disease monitoring to healthcare services networks for international visitors, travelers.
Technology/products
PGMD offers different services and solutions, that can be categorized in the following main areas:
CONSULTANCY: Strategic Consultancy and high level support for Digital Transformation, Innovative Patient/Citizens care models and Telemedicine, Population Health Management, Business Process Engineering/Management, Project Management)
SOLUTIONS: Software development either for proprietary or third party's solutions
DATA SCIENCE: Data Engineering and Data Science projects
ICT Services: ICT Management consultancy and Service Management
While we consider ICT Services more locally, we are considering expanding the first Areas as follow:
CONSULTANCY > By opening opportunities for us or our Costumers for peer-to-peer international projects (for example supporting the twinning among Hospitals or Healthcare providers…);
SOLUTIONS > by finding partners who might be complementing our offering portfolio (and vice versa) or promote our solutions in their Markets;
DATA SCIENCE> supplying services and solutions for Data Standardization based on OMOP-CDM; delivering AI /ML models (e.g. Population Health Management, predictive models for time dependent Pathologies, process mining applications, …
Value proposition
Competences, Innovative Models, and Dynamism
PGMD has a consolidated experience in prestigious Hospitals and some of the most developed healthcare National and Regional Systems, as well as with innovative HealthCare private Companies and Public Services. High level of competences and dynamism are assured values to support Audit, Design, Solution's Delivery and Governance of Digital Transition toward Innovative Models.
Focal Market penetration
PGMD has a real cross-competence knowledge of the main Healthcare and Welfare care Stakeholders at the Italian National Level but also at more local Level: this is enabled by over 20 years of professional experience and by local networking initiatives (for example Cluster TAV).
Being Global
While acting still locally, PGMD applies certified standards to its proposals and activities and is open to international best practice information exchange and promotion: for example PGMD is contributing as "SME accredited" to the EHDEN ("European Health Data Evidence Network") project and OHDSI Community to diffuse and consolidate the common data model OMOP-CDM; its Data Science Team take part to the ESICM ("European Society for Intensive Care Medicine") Data Science Group; it has established a proactive exchange among Italian institutions (Hospitals, HealthCare Local Agencies a Training Institutions) with International Counterpart on some relevant topic such as Long Term Care, Telemedicine, Integrated and personalized Medicine, Data driven Governance.
FOCUS ON:
Next Generation EU→ PNRR → DISRUPTIVE OPPORTUNITY
2021-2027 NEXT GENERATION EU program is a great opportunity for EU countries development in this decade.  Implementing the European program, with the National Recovery and Resilience Plan, (PNRR) the Italian Government identified a number of MISSIONS to make Italy a more sustainable and inclusive country, with a more advanced, dynamic economy.
PGMD is FOCUSED AND READY to support this "Disruptive" program within its competence areas 
Innovative services models and technologies, digital transition and big data will lead to Data Driven Patients/Citizens   care-path management for Long Term Care and Health and Welfare maintenance and Support, Big Data based Research.
PRAGMATIC CHANCE:
PGMD is open to shorter term opportunities for peer-to-peer knowledge exchange as well as potential international projects promotion which might support the mid-term PNRR scenarios development and a longer term  WIN-WIN partnerships.
A possible down to earth opportunity may be also driven by the Winter "Milano Cortina" Olympic Games expected in 2026; this event will attract international visitors during the Games but also, and longer in advance, Delegations and Logistic Teams: accordingly adequate levels of healthcare assistance services should be prepared considering possible connections (for example via telemedicine services) between Italian Points of Care and the network of international visitors' domestic care.
Similar services might in fact be toughed in a structural perspective while thinking to specific Economic and Social twinning initiatives between Italy and other Countries (e.g. International stakeholder's Representative coming Italy periodically and needing to remain connected to their own care management net while accessing healthcare services in Italy)
This might find an interest among several Canadian subjects such as:
Hospitals and Healthcare Providers (for Telemedicine services),
Travel Agencies and/or Companies aiming to have their customers and/or representatives visiting Italy being supported by a pre-assigned safe environment and service protocols
Healthcare Authorities and/or Insurance Companies wanting to rely on accredited and interoperable network of healthcare service (public and/or private) partners in Italy.
Representatives
Dario Montermini
Dr.Eng.; Founder PGMD