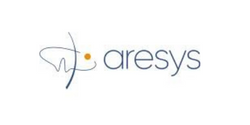 Aresys
Sustainable energy
ARESYS S.r.l., Advanced Remote-Sensing Systems, is an Italian SME spin-off of "Politecnico di Milano", providing solutions since 2003 to the aero-space & defense, oil & gas and industrial markets.
It designs and develops ad-hoc innovative monitoring solutions, at HW & SW level, exploiting cutting-edge sensing technologies like microwave Radar/SAR and optical imaging, seismic surveys and vibroacoustic sensors.
Based in Milan and Rome, ARESYS is divided in four business units, each of them covering specific technologies and markets.
Its expertise covers the following areas: Airborne and Spaceborne Synthetic Aperture Radars (SAR); SAR\Radar EGSE and Simulators; ground based SAR, RADARS and GPR; pipeline acoustic monitoring systems; seismic and geophysical prospection systems Nowadays ARESYS can count on a group of about 70 high skilled professionals (nearly half of them hold a Ph.D.), composed by top-level engineers, physicists and computing science experts for an annual turnover of about 6M€ from customers in Europe, Asia and South America.
Technology/product
On-board SAR Focalization Device; Downstream application using AI on SAR and Optical images for energy\commodities market and social interest applications.
Value proposition
With more than 15 years' experience in SAR systems, ARESYS can offer products and services encompassing operational software solutions for simulation, processing, focusing, interferometry and best-in-class engineering services for new SAR system design also using AI. Main services using AI are in space downstream as GHOTA and EO4DB providing to business users a worldwide picture (timeseries) of storage occupation respectively for oil and coal commodities. Same products could be provided for other uses (Snow Status Monitoring, Deforestation Monitoring, Flooding Alarm, Illegal Landfills Search, Real Estate Crimes, etc.).