The 18th edition of the Premio Venezia Award Ceremony was held on October 24th, the prestigious annual ceremony organized by the Italian Chamber of Commerce in Canada (ICCC) that aims to recognize companies and individuals who have distinguished themselves by creating value in Canada-Italy business relations.
Presented by RBC Royal Bank of Canada, and under the honorary presidency of Lolita Guerrera, Vice-President, Commercial Financial Services, Montreal East Region, RBC Royal Bank, the evening welcomed nearly 200 representatives from the Quebec and Italian business communities to Sofitel Montréal, all gathered to celebrate the winners of this highly coveted annual award.
2023 Recipients
Marianna Simeone – Grand Ambassador
Marianna Simeone's professional career is characterized by her desire to highlight the duality of her Italian-Canadian identity and to bridge the gap between the two countries.
For 14 years, Marianna was at the head of the Italian Chamber of Commerce in Canada. Under her leadership, the organization become one of the most successful in the global network of Italian Chambers of Commerce abroad.
A communicator par excellence, Marianna has also made her mark in Canada's major media networks. She worked as a host, commentator and reporter on both radio and television.
In 2017, Marianna Simeone joined the Ministère des Relations internationales et de la Francophonie and was appointed Québec Delegate to Italy, a position that allowed her to enrich relations between Québec and Italy, both at the commercial, cultural and technological levels.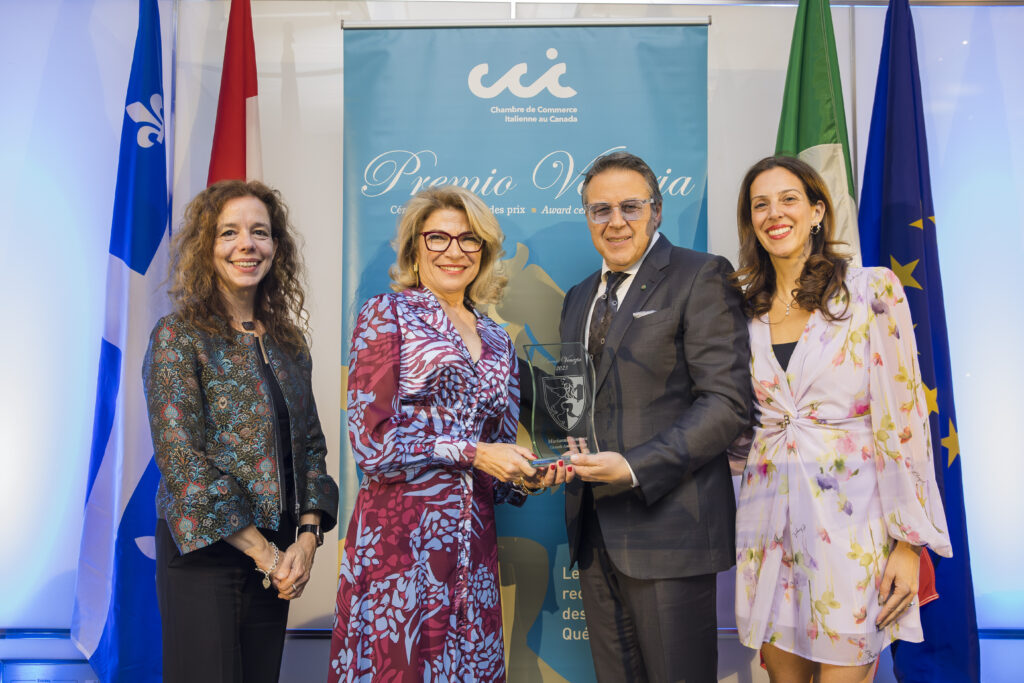 ---
iGuzzini : A Passion for Lighting
At iGuzzini, design is the common thread that connects the work of great Masters such as Gio Ponti and Renzo Piano, with the most innovative solutions for architectural lighting and contemporary living spaces. As pioneers in smart lighting, iGuzzini develops solutions that, through connectivity, improve the relationship between people, architecture and spaces, while playing a role in protecting the environment.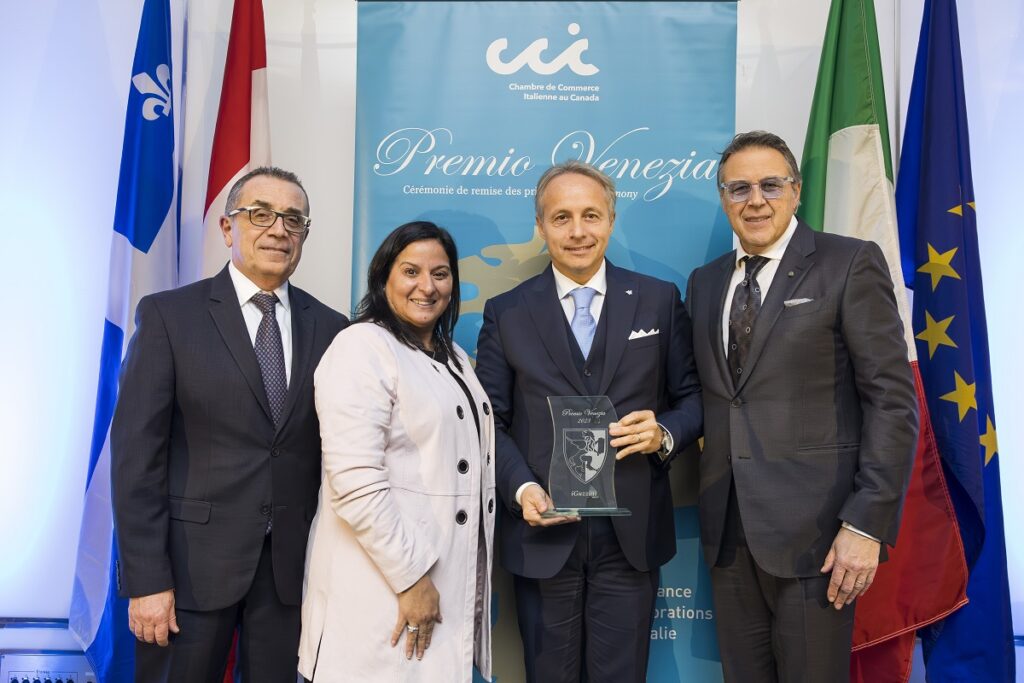 ---
Leonardo Canada : Accelerating the Evolution of Technology
This Italian flagship, Leonardo, develops technological capabilities in critical areas – aerospace, defence and security – and plays a leading role in major international strategic programmes. It is a trusted technology partner to governments, defence agencies, institutions and businesses, a partner that considers Canada as a strategic market.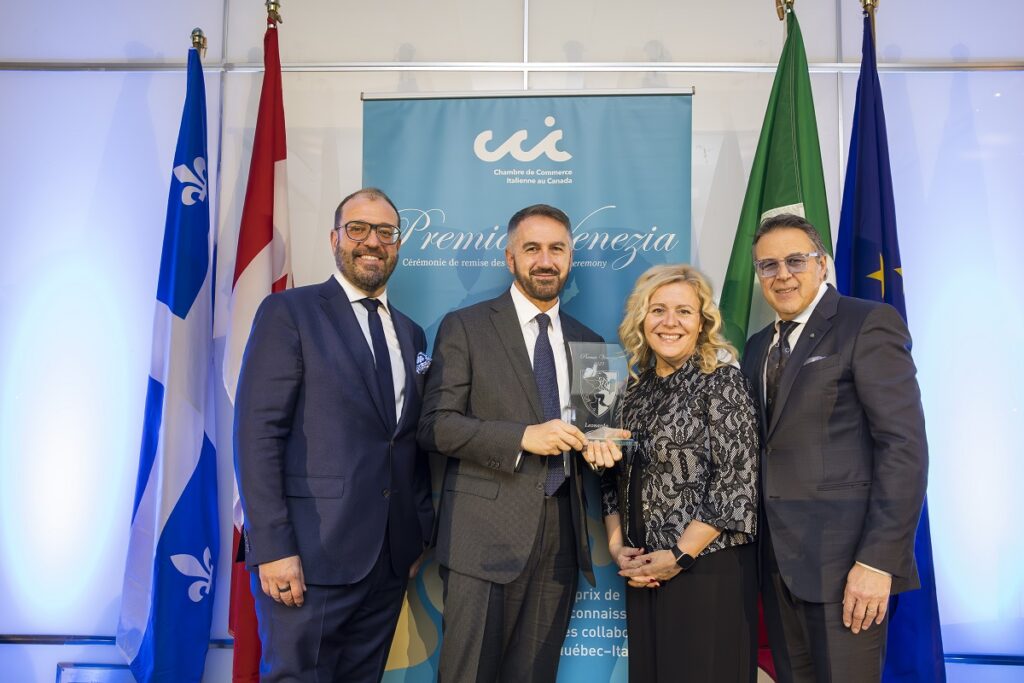 ---
Mapei Canada : Building a Sustainable Future Together
Synonymous with innovation and excellence, MAPEI made its debut in Canada as a supplier of adhesives for the Olympic Stadium athletics track for the 1976 Montreal Olympic Games. This project marked the first step on the road to internationalization for the MAPEI Group, under the management of the Squinzi family, which opened its first factory in Laval 2 years later. Three generations later, the grandchildren of the Squinzi family oversee business operations in 57 countries and nearly 11,000 employees.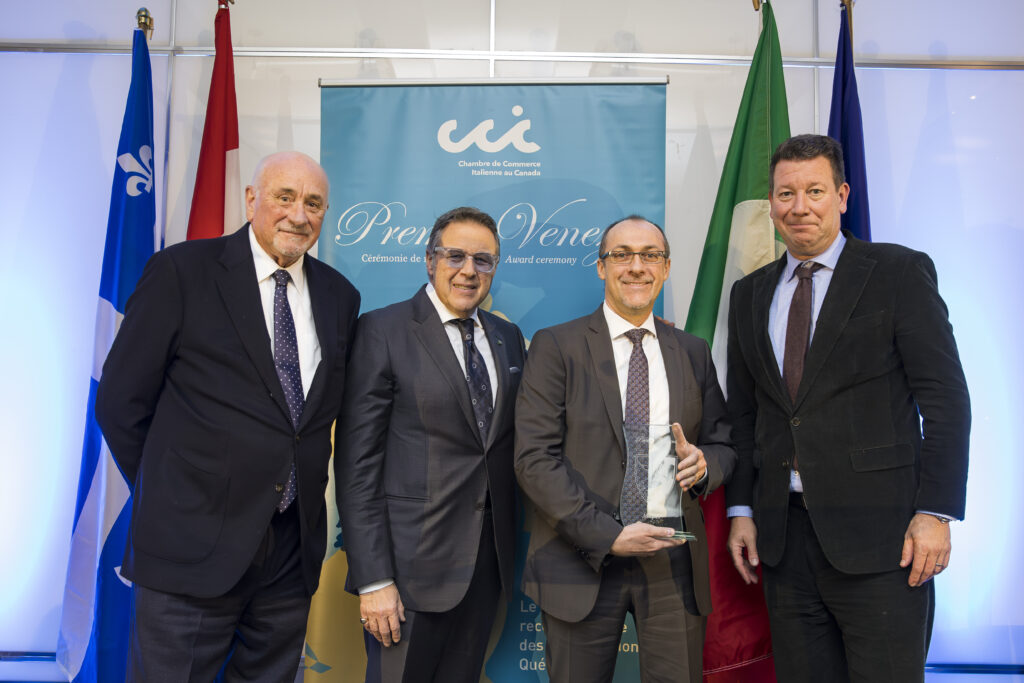 ---
Our Partners
This 18th edition of Premio Venezia organized thanks to the generous support of the RBC Royal Bank of Canada (RBC), official presenter of the event. Thank you to all our partners: Les produits chimiques Delmar Inc.; Aéroports de Montréal; Air Canada; Alfagomma; BDO; Blakes; Ciot; Genatec; Labomar Canada; Mecaer Amériques; Miller Thomson; MSC; Muraflex; Administration portuaire de Montréal and Pirelli.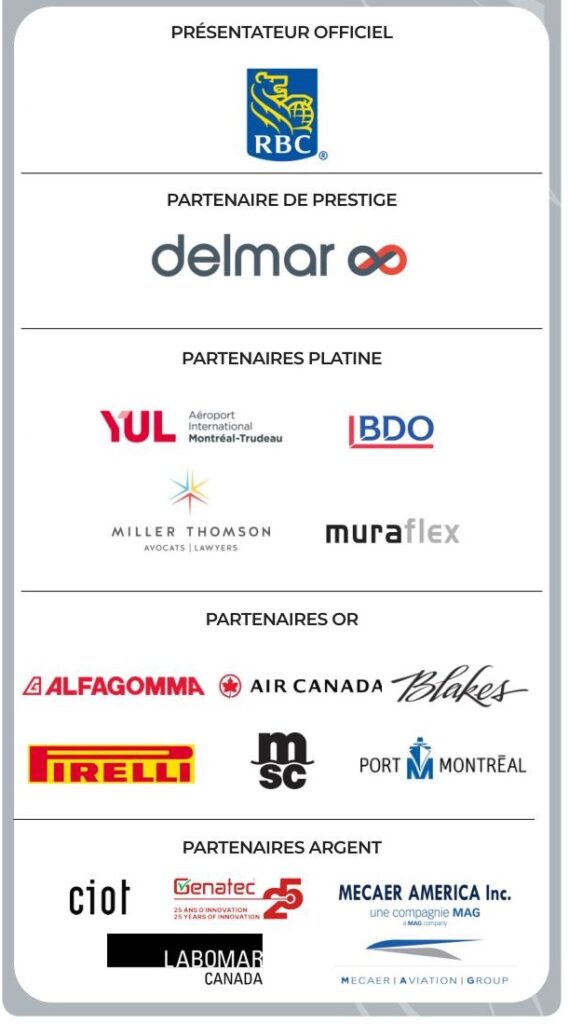 ---