Following Prime Minister Trudeau's visit to Italy in May, it is now the turn of the President of the Republic, His Excellency Sergio Mattarella, to officially visit Canada….a first in 20 years for an Italian head of state.
On Wednesday evening, at an exclusive reception attended by the ICCC, President Sergio Mattarella addressed distinguished members of the business community, representatives of the many Italian subsidiaries established in Quebec and government dignitaries.
This memorable evening took place on the Amerigo Vespucci ship, the pride of the Italian navy and symbol of the heritage and maritime tradition of Italy, which is docked in the Port of Montreal as part of the celebrations of the 150th anniversary of the Confederation of Canada.
This visit by President Mattallera is a sign of the strong cultural and economic ties that exist between the two countries. Bilateral trade between Canada and Italy accounts for almost $ $10 billion, making it the 9th largest trading partner in Canada. This relationship will certainly be strengthened with the implementation of the Comprehensive and Economic Trade Agreement between Canada and the European Union.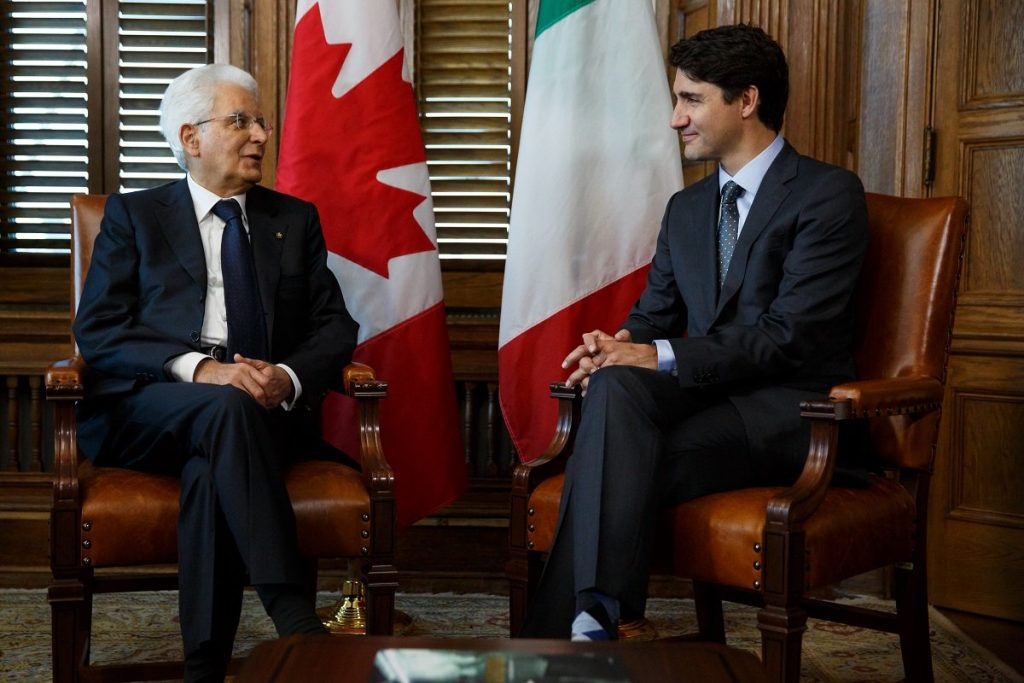 Meeting with Prime Minister of Canada Justin Trudeau, in Ottawa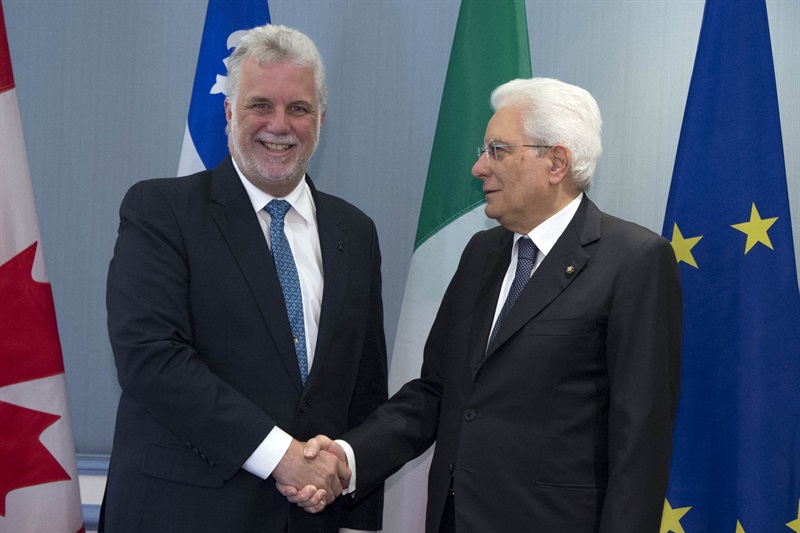 Meeting with Quebec's Premier Philippe Couillard, in Montréal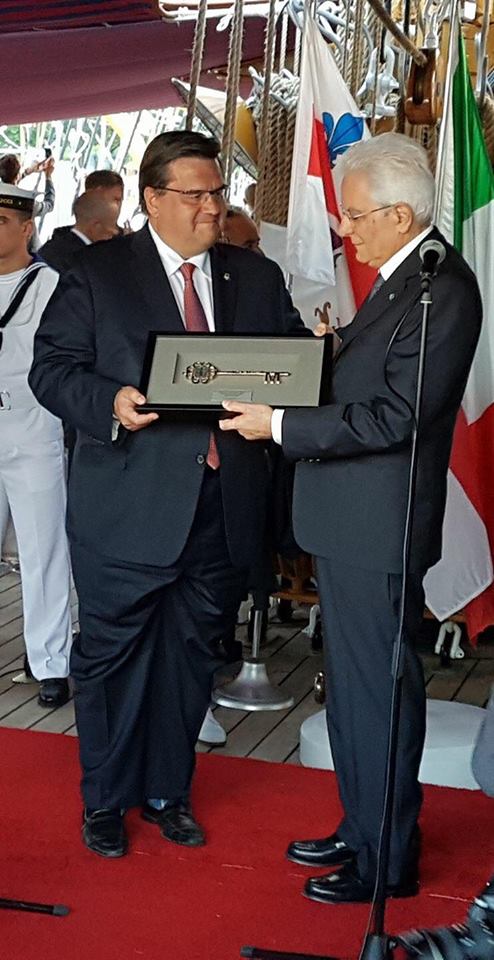 Denis Coderre, the Mayor of Montréal, hands over the keys of the city to the President of the Republic Sergio Mattallera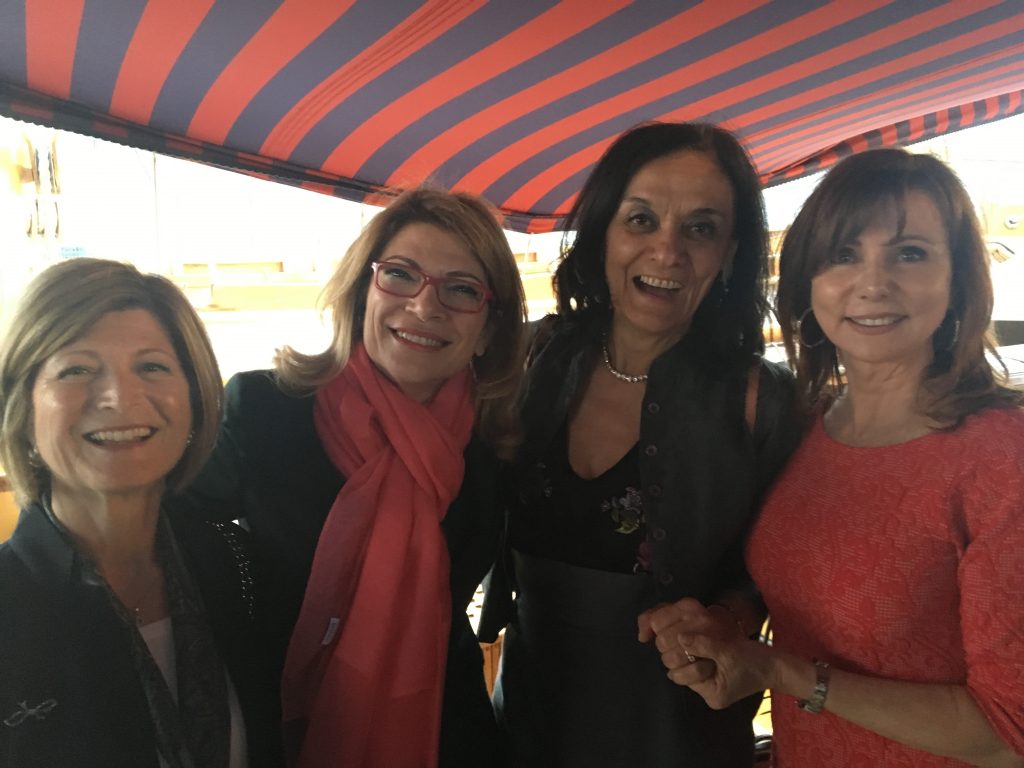 (l. to r.) Danielle Virone, Executive Director of the ICCC; Marianna Simeone, Representative of the Québec Delegation in Rome; Minister Rita de Santis, Minister responsible for Access to Information and the Reform of Democratic Institutions, and Carole Gagliardi, Business Development and Community Affairs at Panoram Italia Magazine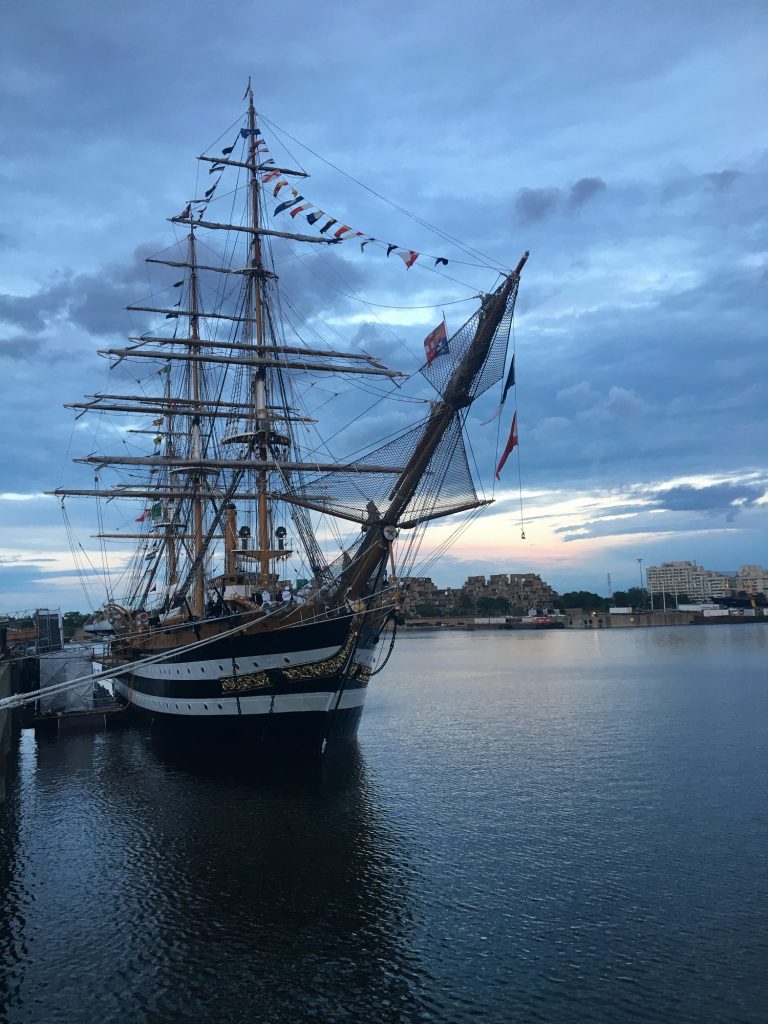 Built in 1930, the Amerigo Vespucci training-ship is currently used for the training of cadets