Parmigiano Reggiano, Prosciutto di Parma, Aceto Balsamico di Modena and Amarone della Valpolicella are all Italian products highly appreciated by Canadian consumers. But do you know what sets them apart?
The reputation of these Italian products, synonymous of quality and authenticity, is intimately related to the history, traditions and the distinctive characteristics of their terroir. Every region, every province, every town and village in Italy is rightly proud of their traditions and culinary specialities, handed down through generations.
"The Extraordinary Italian Taste" is a campaign aimed at creating awareness with North American consumers about the origins of 100% "Made in Italy" food products and letting them appreciate truly authentic specialities. Once they do, they will experience the extraordinary Italian taste!
PDO and PGI Products
PDO, short for Protected Designation of Origin, and PGI, Protected Geographical Indication, are European Community certifications designed to protect names and traditions of high-quality European foods made according to traditional methods in a defined geographic region.
Italy is by far the European country with the greatest number of PDO and PGI food products: 283 food specialities and 523 wines. This is further evidence of the high quality of Italy's food and agricultural production, and above all, the close link between agri-food excellence and its territory of origin. This classification system protects the reputation of regional foods and promotes rural and agricultural activity.
These insignias, PDO's and PGI's, highlight and protect a product's distinctive characteristics: whether it be its territory of origin, the geographical origin of the ingredients in its composition, or its distinct production method. PDO's and PGI's are also a guarantee of these distinguishing characteristics.
Look for these logos on your Italian products: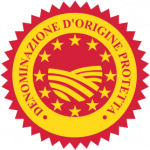 PDO – Protected Designation of Origin
Foods acquire certain qualities because they are farmed and cultivated in territories with unique climate and environmental conditions. These territories are also home to traditional transformation and production methods that have been passed down through generations by talented food connoisseurs. It is the combination of these factors that makes a food a speciality of a territory and earns it the PDO designation.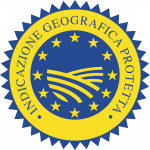 PGI – Protected Geographical Indication
Certain geographical areas in Italy have developed traditional production, transformation and processing capabilities that are typical to their region. Foods whose specific quality, reputation and characteristics depend on this traditional know-how are PGI products.
PGI products undergo at least one phase of transformation in the designated territory. Makers of PGI products adhere to strict production rules and undergo controls by an independent body.
We at the ICCC are dedicated to helping industry and consumers identify authenticity, traceability, origins and quality certifications that distinguish genuine Italian food products, so they too can indulge in a truly extraordinary experience that is the Italian taste.
A series of activities will take place throughout the year for:
Chefs & Restauranteurs
Media & Influencers
Cooking Schools
Culinary Professionals
Specialty boutiques
Consumers
IN-STORE TASTINGS
Specialty boutiques and grocery stores located throughout the province of Québec hold food tastings for consumers and food lovers. Participants can sample and learn about the distinctiveness of PDO and PDI Made in Italy products and pick-up a new recipe to try at home.
UPCOMING TASTINGS
To be confirmed – Locations to be confirmed soon
EDUCATIONAL TOURS
Visits in territories known for authentic food production, including tours of farms, meetings with producers, visits of production facilities, excursions to historical sites where specific foods and brands were born; tastings and cooking classes with Italian chefs.
MASTERCLASSES
Chefs, restauranteurs, nutritionists, media and influencers are regularly invited to our interactive Masterclasses where we share some wonderful recipes using PDO and PGI products from Italy. We also highlight the amazing nutritional benefits that these certified products provide.
RECIPES