Alors que les attaques informatiques représentent une menace de plus en plus présente pour les entreprises et les organismes publics, la Chambre de commerce italienne du Canada (CCIC) reconduit cette année son Forum sur l'intelligence artificielle sous le thème de la cybersécurité.
Cette quatrième édition a eu lieu les 22 et 23 novembre dans une formule hybride, et a mis de l'avant le savoir-faire de plus de 40 experts canadiens et italiens d'agences gouvernementales, centres de recherche, universités, petites et grandes entreprises des deux côtés de l'océan.
Confronter la cybersécurité à travers les partenariats et les colloborations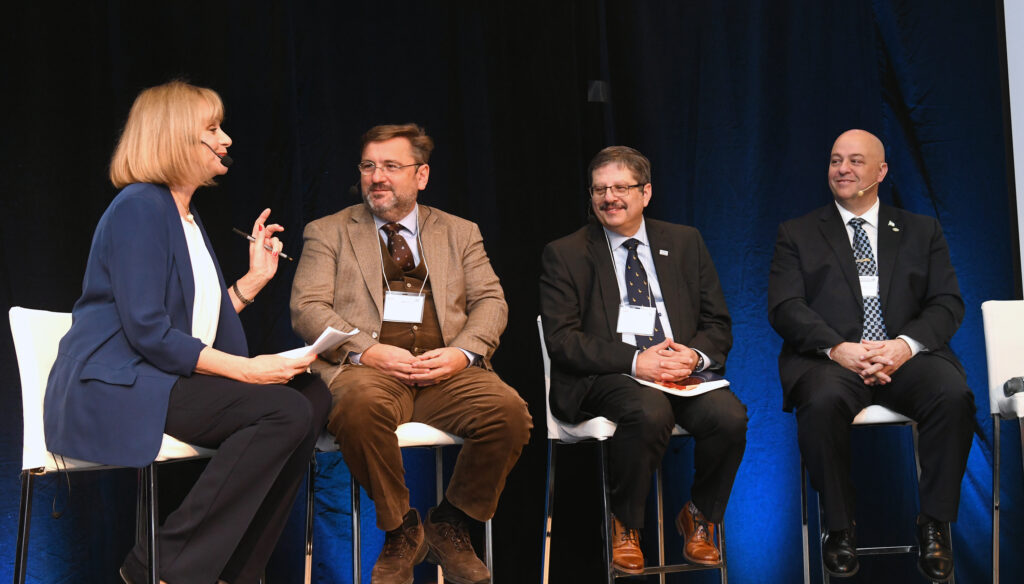 ---
Session : Introduction to the 2022 theme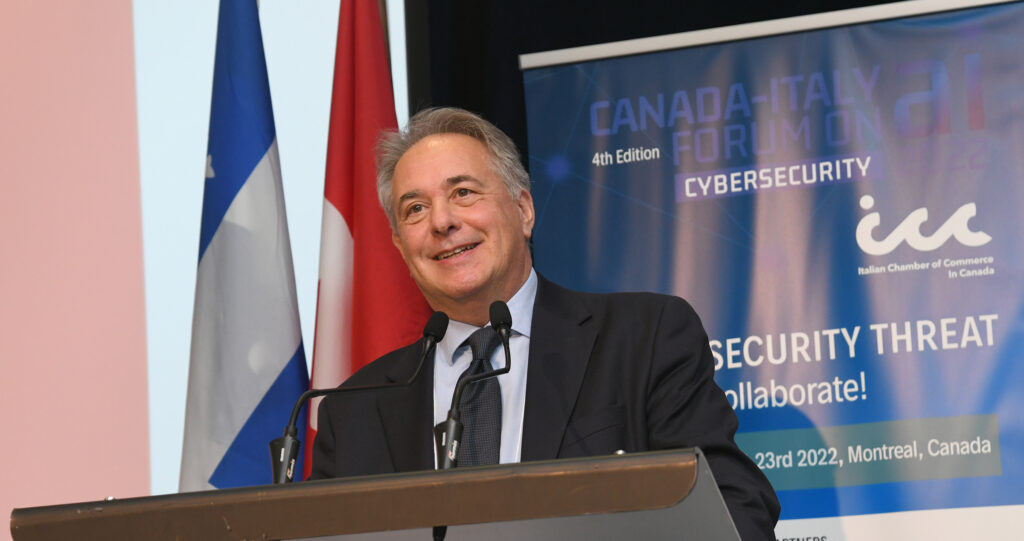 ---
Session : Infrastructures critiques, défense et espace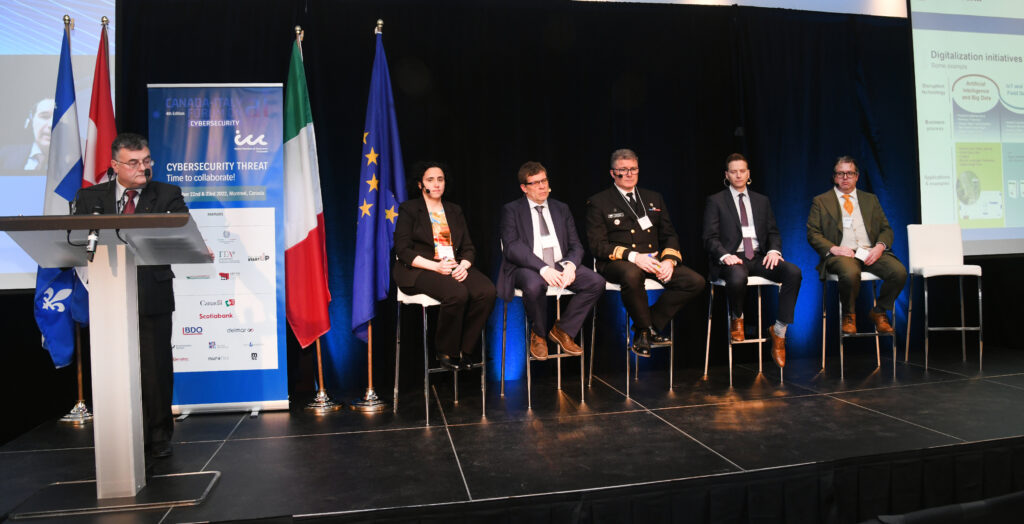 ---
Déjeuner-causerie avec Éric Caire
Le ministre Éric Caire de la Cybersécurité et du Numérique a été le conférencier invité lors du déjeuner-causerie, présentant à l'auditoire de près de 190 personnes les défis et les initiatives mises en place par le Gouvernement du Québec pour faire face à la cyber menance, et l'importance des collaborations internationales.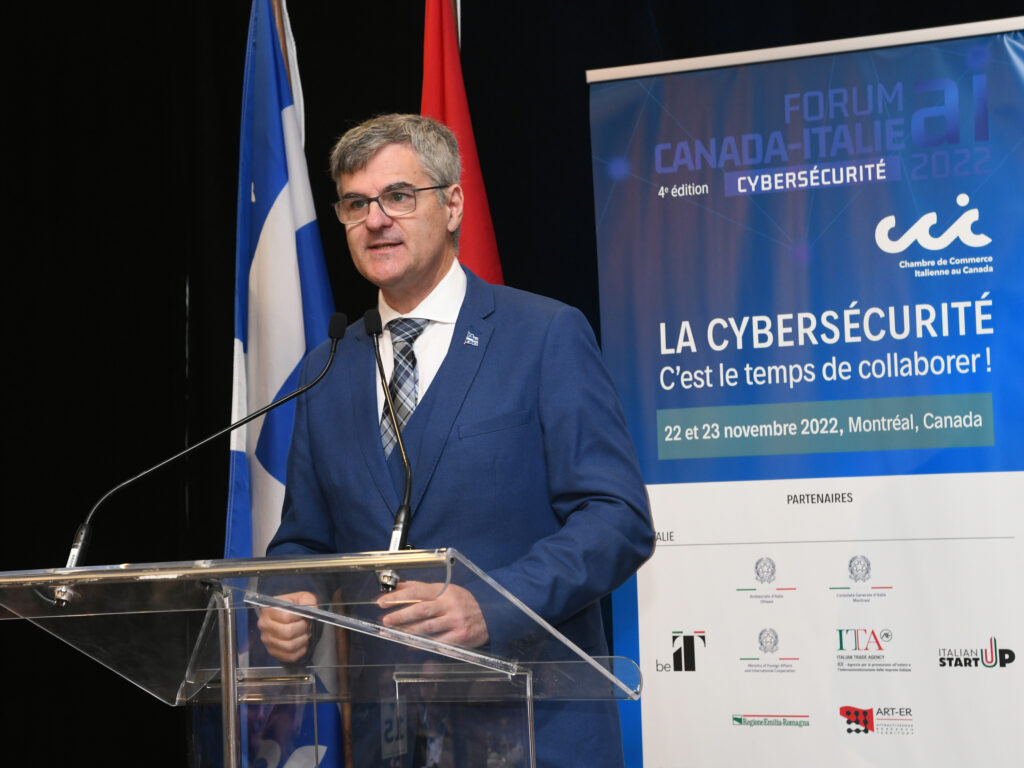 ---
Transformation numérique des entreprises et services : Big Data, IA et Cybersecurité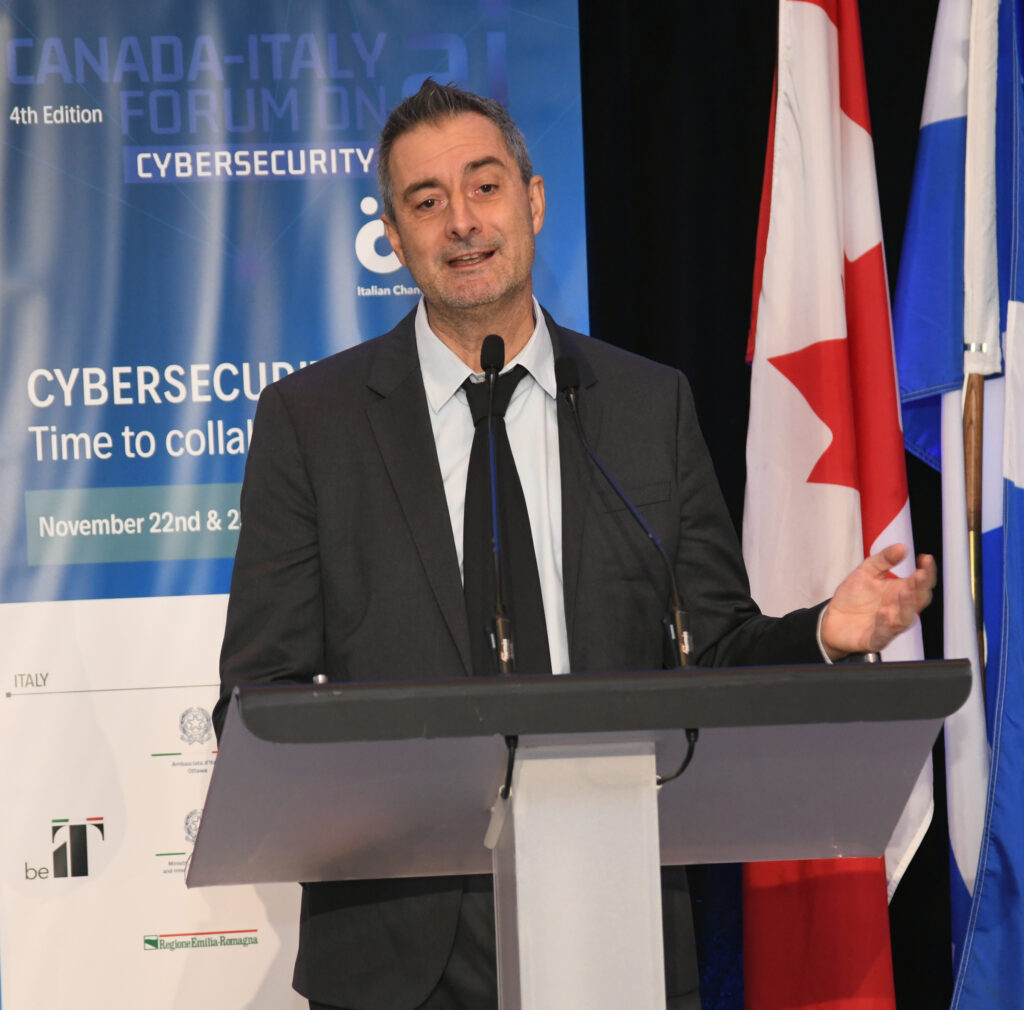 ---
Déficit, pénurie et mise à niveau des compétences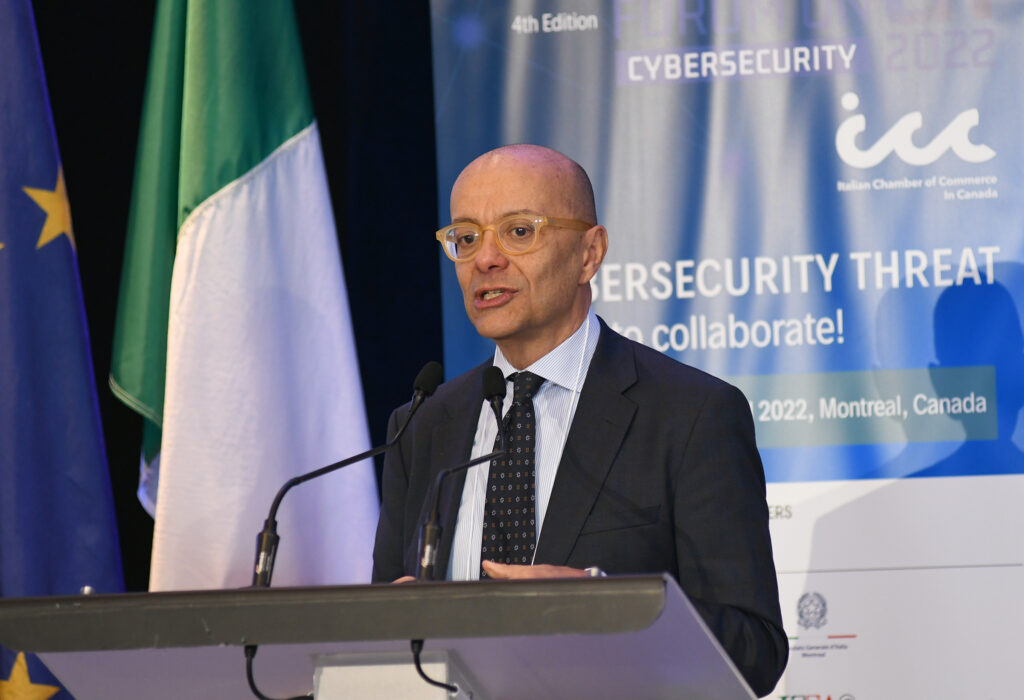 ---
Start-ups technologiques italiennes à Montréal
Le Forum a accueilli les représentants de 6 start-ups italiennes à Montréal pour des visites et du maillage d'affaires avec des contre-parties canadiennes.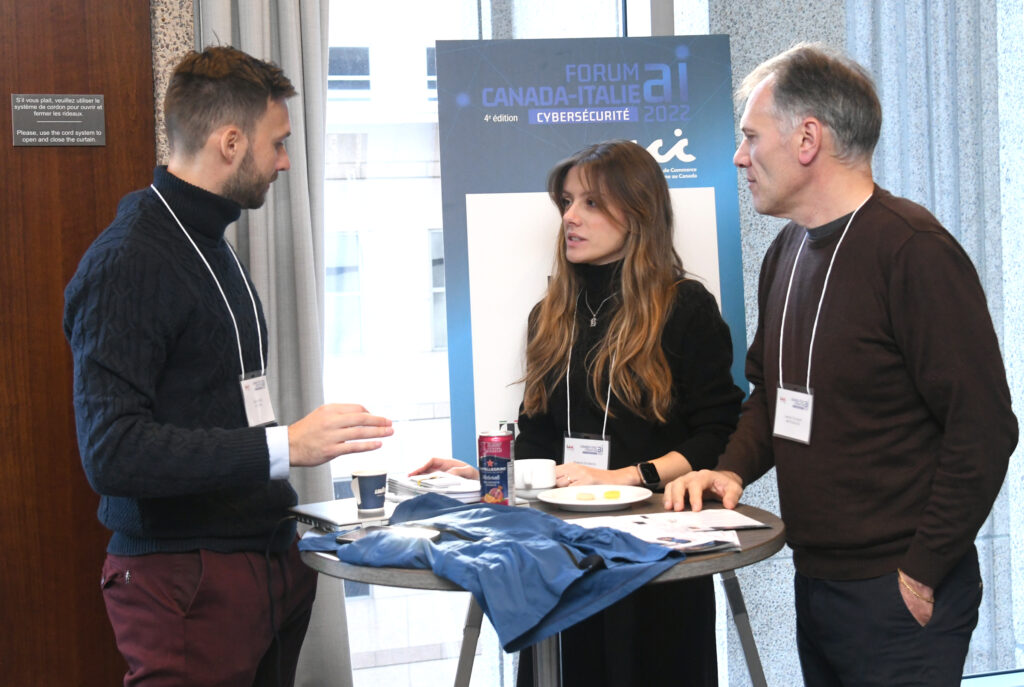 ---
Nos partenaires
Le forum est organisé grâce à la participation de plusieurs partenaires au Canada et en Italie. Merci l'ensemble de nos partenaires!