Dear members and partners,
In a unique and constantly evolving global context, the Italian Chamber of Commerce in Canada (ICCC) informs you about the latest developments in both of the Italian and Canadian markets. We share industry news that may have an impact on your relationship with your partners and customers, or that may constitute new development opportunities for your business. The ICCC is supporting you in your international business strategies.
---
ITALY
INDUSTRY 4.0 / TECHNOLOGIES
The Italian digital market remains stable in 2020 and will grow in 2021
Surprisingly, the Italian digital market held on strong in 2020, with a slight decrease of 0.6%, reaching 71.5 billion euros. The last 2020 quarter predicted a gradual recovery in 2021. Driving this recovery will be the most innovative components, or "Digital enablers", such as artificial intelligence, cloud, blockchain, cybersecurity and Web management platforms. Read more here. (Italian article)
---
CIRCULAR ECONOMY
Ruffino goes green
The best-known Italian wine brand in the United States, as well as one of the largest wineries in Italy, is tackling the environmental sustainability movement: from organically converting all wines that come from property estates by 2025; to developing wine phytodepuration and overall reducing production waste with 75% of it being recycled; to, finally, implementing a "biodiversity friend" certification and adopting a new rulebook, addressing the correct sustainable agricultural practices. Read more here. (Italian article)
---
TOURISM
"It is time to book your Italian holidays"
Italy is ready to welcome anyone who wants access. Mario Draghi is confident that tourism will flourish and soon it will be back stronger than ever and invites tourists to book their Italian holidays. While waiting for the European Green Pass, the Italian government has introduced a national green pass that will become operational from the second half of May. Read more here.
From Capri to Stromboli, 30 Italian Covid-free islands for the summer
Herd immunity has been achieved in Procida. Capri will be Covid-free by the end of the week, and Ischia will follow by the end of the month. During the weekend, the Aeolian islands, Lampedusa and Linosa have undergone an extensive vaccination streak. Thanks to the national green pass, Italy is excited to welcome tourists that will not have to quarantine when entering the country. Read more here.
---
CANADA
STARTUPS / INNOVATION
Quebec announces $50 million investment for innovative startups
Quebec is creating a new program to help young businesses grow. Impulsion PME will be managed by Investissement Quebec and endowed with a $50 million budget to be spread over two years. The money will go towards providing venture capital to small and medium-sized startups with high growth potential. Read the full article here.
---
GREEN ECONOMY
Launch of the Open Innovation Challenge: Greenhouses by Cycle Momentum and Hydro-Québec
Cycle Momentum, founded by Cycle Capital, and Hydro-Québec announced the launch of the Open Innovation Challenge: Greenhouses as part of Écotech Québec's Green Economy Week. The Challenge was created to promote the development and integration of technologies designed for optimal environmental and energy management within the context of greenhouse farming. This initiative aims to support Québec's transition toward food self-sufficiency. Read the full article here.
---
ICCC NEWS / WEBINAR
The Important Roles of ICAO and Aviation in Global Pandemic Response and Recovery
The Italian Chamber of Commerce in Canada hosted an exclusive conversation about the role of aviation and its economic recovery plan following the global pandemic with ICAO Council President Salvatore Sciacchitano on May 11th at 11:00 a.m. EST / 17:00 Rome Time. Opening the conference was key-note speaker Vito Piazza, Sid Lee CEO, followed by Silvia Costantini, Permanent Representative of Italy to ICAO and Consul General of Italy in Montreal. The interview was led by Dr. Karl Moore, Associate Professor at Desautels Faculty of Management, McGill University, with insights by Philippe Rainville, President and Chief Executive Officer of ADM Aéroports de Montréal; and final closing remarks from Carmine D'Argenio, Chair of the board and President of the Italian Chamber of Commerce. The official partners for the event were TD Bank and ADM Aéroports de Montréal Air Canada. Click here to watch the full webinar.
---
MEMBER NEWS
Muraflex recognized as one of Canada's Best Managed Companies in 2021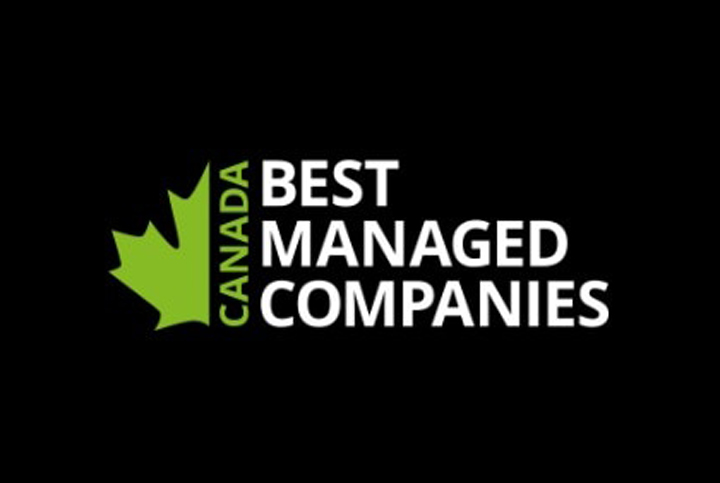 Canada's Best Managed Companies is Canada's most distinguished business reward program, which recognizes the excellence of Canadian private companies. Every year, hundreds of entrepreneurial companies go through a rigorous application process, but only the best are rewarded with this prestigious designation, which is the case with Muraflex. When Fernando Petreccia took over the management of Muraflex, it was a small, struggling five-year-old glass-partition Montreal-based startup. Luckily Mr. Petreccia saw the potential and invested in innovative ideas, focusing on workplace design, attracting companies such as Starbucks and Google. In addition, the pandemic did not have a negative impact on Muraflex, on the contrary, the workforce increased by 10%. The company saw the need to provide safe and functional partitions for hospital and workplace settings and created the subdivision called MuraCare. Read the full article here.

Muraflex is the winner of the Premio Venezia 2018 award in the Industrial – Design category. By choosing to turn to his Italian heritage and integrate into his research and development team, ten designers established in Milan, the undisputed design capital of the world, Fernando successfully achieved a mesh of Italian and Canadian cultures and was able to transform these business collaborations in a decisive competitive advantage for his company. Its partitions are thus made from Made in Italy components, such as windows and hardware.
A reminder that the Premio Venezia of the Italian Chamber of Commerce in Canada recognizes institutions, companies and leaders from different backgrounds for their contribution to business relations and scientific collaborations between Canada and Italy. This recognition is an opportunity to celebrate and highlight the achievements and successes of those who contribute to the dynamism of our economy and to the influence of Quebec and Italy on the international scene. Find out more here.
---
ITQH / RESTAURANT
Join us in SUPPORTING ITHQ's Cucina Italiana students NEXT May 20, 2021
The Italian Chamber of Commerce in Canada supports the Magnani-Montaruli Foundation's initiative, which offers a culinary journey with a gourmet solution. The students enrolled in the Cucina Italiana program at ITHQ, under the supervision of their teacher Pasquale Vari, will be able to put into practice the skills they acquired during their training this past year. A 4-course meal will be offered on Thursday, May 20. The typically Italian-inspired culinary creations will be offered on a take-out basis. What could be better than a delicious family meal ready to be reheated at home (instructions included)?
Book now on this link, pick up your meal at the ITHQ restaurant or request delivery.
---
Our team remains dedicated to answer all your questions and to assist you.
We invite you to visit our website and social media platforms frequently for the latest updates.
Thank you for your continued trust and stay safe.
The ICCC Team